30 January 2018
Report finds "no gender bias" at the BBC - but there will still be substantial pay cuts for some news men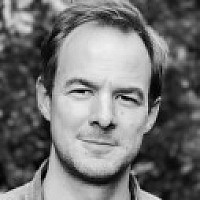 A report into pay decisions at the BBC has concluded there is "no gender bias" at the corporation - but there will be "substantial pay cuts" for some high-paid male presenters as a result.
The audit of on-air pay, conducted by PricewaterhouseCoopers (PwC), identified a "number of issues in relation to pay" which it said have "resulted in anomalies that need addressing".
It also identified a 6.8% gender pay gap, rising to 12.6% among "lower-profile" presenters and reporters.
In response, the BBC said it would implement a five-point plan:
On air, there will be substantial pay cuts for some men, and pay rises for some men and women.
A new framework for determining the pay of people on air will be introduced, to match that already created for the rest of BBC staff.
Everyone will be able to see the pay range for virtually every job in the BBC. Where there are more than 20 people in a job, staff will also be able to see where everyone else is positioned.
The BBC will review the progression of women in the corporation, looking at working practices and support for women returning to work.
We will accelerate progress towards equal representation of men and women at all levels on air, and also towards closing the gender pay gap by 2020.
And earlier, the BBC has proposed a £320,000 cap on its news presenters' salaries, representing a significant pay cut for the likes of Jeremy Vine (currently £700,000 to £749,999), John Humphrys (£600,000 to £649,999) and Huw Edwards (£550,000 to £599,999).
BBC director general Tony Hall said: "Today's report does not find evidence of gender bias in decision-making.
"But it shows it we have real and important issues to tackle... and I'm determined to get it right."
He added: "The plans we're setting out today go further and are more important steps in modernising the BBC and making it fairer.
"We've already made an important start. We're addressing unfairness in individuals' pay and want to close the gender pay gap and have women in half of our on-air roles by 2020. Those are big, bold commitments I'm really serious about."
Last week, six of the BBC's leading male presenters agreed to take pay cuts.
The National Union of Journalists said the report did "not reflect the reality of the many NUJ members who are currently taking equal pay complaints at the BBC".
Michelle Stanistreet, NUJ general secretary, said: "This report acknowledges that there has been a serious lack of oversight when it comes to pay of on-air talent at the BBC, with unchecked managerial discretion that the NUJ believes has been a significant factor in allowing a discriminatory pay culture to flourish.
 "The PWC report does not reflect the reality of the many NUJ members who are currently taking equal pay complaints at the BBC, and who the union will be supporting through legal action if sensible and fair resolutions are not reached. Its claim that there is no evidence of gender bias in pay decision making flies in the face of reality our members say they are experiencing. Unless the BBC stops denying there is a problem, our members will not be convinced it intends to fix it. 
"Having a transparent structure with clear job rates is vital to ensure that unequal pay is eradicated at our public service broadcaster. Right now, however, rebuilding trust amongst women who feel rightly angered and betrayed at their treatment is the BBC's key challenge – that means taking responsibility and committing to righting past wrongs, and having pragmatic discussions about how to remedy the historic losses women have accrued."