04 September 2017
Leeds agency hires first head of insight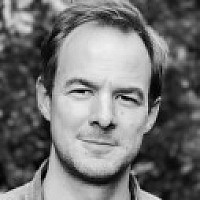 Leeds agency Brass has brought in Sam Bannister to fill the newly created role of head of insight.
The new position marks an increased investment by Brass into insight, strengthening its offer to existing clients such as First Direct, Kellogg's, Hammonds, CITB and Lucozade.
Bannister spent an earlier part of his career at Brass as a senior researcher before a spell at RDSi, where he was responsible for a number of FMCG, shopper and financial services accounts, before his return to Brass.
In his new position, Bannister will be establishing the role and benefits of insight within the broader agency offering.
He said: "It's a great time to re-join an agency that's known to deliver high quality, award-winning insight. We want to be able to do something different to what's currently in the marketplace - a more progressive approach to insight - and Brass offers a fantastic opportunity to do this."
"The atmosphere in the workplace is as exciting as ever. Insight is on the agenda of every team, and I'm really looking forward to journey."
Managing partner Paul McGann added: "All businesses face greater uncertainty during the Brexit transition and our clients need innovative research and insight more than ever.
"Whether it is launching new FMCG products, devising an advertising campaign or creating a better user experience, Sam brings a wealth of knowledge to help optimise the opportunity and drive ROI. Watch this space for some exiting developments in the world of research!"

Pictured top: Sam Bannister (left) with managing partner Paul McGann