19 May 2014
Monday Moves: GM Skills Gateway, The fresh Group, Carbon Creative, MC2, Loaf Creative and more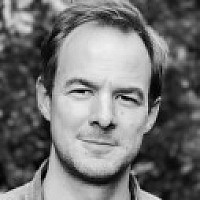 Each week, Monday Moves collates all the recent job-related news on Prolific North, as well as running through all the new opportunities on our job board. 
My Parcel Delivery has further bulked up its team this week as it embarks on what it calls "the next phase of growth, development and technological innovation".
MediaCom Manchester has a new business planning director, the former head of comms at Interserve plc has joined Acceleris and there was a promotion for Brother's marketing chief.
Dan Bell has joined Don't Panic
SEO specialist Dan Bell, meanwhile, has left Mediacom I-Lab to join events agency Don't Panic.
On the jobs board this week, the GM Skills Gateway, a new training service launched in February to help businesses develop their workforces, is looking for a PR and Media Correspondent.
You'll have at least three years' experience in the "media industry" and a proven PR track record in both the public and private sectors.
The fresh Group in Cheadle has another raft of new openings, starting with the role of Exhibitions Project Executive. It'll be your job to help deliver "seamless exhibitions" and you'll be working closely with all in-house divisions - video, design and digital.
"Want to get into our briefs and get fresh with us?" is the tantalising proposition dangled in front of anybody looking out for a Senior Account Manager role. You'll need experience managing a team.
The agency also has opportunities for an Account Manager and a Senior Account Executive.
Carbon Creative, based in Salford, is after a Mid-Senior Creative Designer with a "true passion for layout design, typography and working across multiple disciplines". At least three years' agency experience is ideal.
MC2 needs two "experienced" senior account executives or junior to mid-level account managers. You'll be working on brands including Cadbury, Krispy Kreme, Boost Juice Bars and Deloitte, and at least two years' experience is a must.
Loaf Creative in Lancashire, meanwhile, is look for a Mid-Senior Designer "with something special to offer" who has at least four years' agency experience.
Do you know your German and Spanish as well as your PPC? If so, you're in luck. An independent education resources provider has an opening for a PPC Co-ordinator (Multi-lingual) with a "good level of fluency" in both languages. A salary of up to £27k is on offer with the chance to earn an extra 25% based on company performance.
A Manchester digital agency is on the lookout for a SEO and Content Marketer to take charge of link building, content and outreach strategies for clients. You'll have a team of search executives to help you and your package of benefits will include flexi-start hours and 25 days' annual holiday.
Still in Manchester, a "globally recognised agency" needs a Web Analyst to take the lead on analytics and insight innovation. To be considered you must have three years' experience and a considerable competence in web analytics tools. There's also a vacancy for a "complete digital enthusiast" as a Digital Account Manager.
We finish this week with three PR jobs. Over in Liverpool there's a position going for an "amazing" PR Account Director working across consumer, B2B and trade PR. Up to £28k is available for a PR Account Manager in Manchester while graduates could be interested in a B2B PR Account Executive role.
For all latest opportunities, see our jobs board.