17 February 2014
Monday Moves: FACT, Limehouse and Lakestar McCann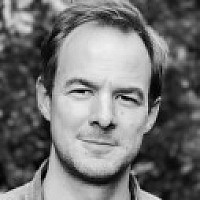 Each week, Monday Moves collates all the recent job-related news on Prolific North, as well as running through all the new opportunities on our job board.
There was a high-profile appointment this week for Lime Pictures, who appointed ITV Studios' former development executive, Jack Kennedy, as head of format development. He'll work alongside another new recruit, head of reality and factual entertainment, Phil Harris.
Claire Briscall joined A&P
Clare Briscall, formerly of Madhouse Associates, BJL and Connectpoint, has taken over as the new managing director of Lancashire agency A&P, while the deputy editor of the Yorkshire Business Insider, Ben Pindar, today joins Harrogate PR agency Northern Lights.
With its team having expanded rapidly since launching only seven months ago, York agency The Distance has tripled its floor space with a move to new offices in the city centre. Carbon Digital at MediaCityUK will also be hiring soon after setting up a new division focused purely on game trailers and toy commercials.
Sobering news for the digital sector came from Manchester Digital, who reported that almost a third of North West digital businesses turned down work last year due to lack of qualified staff.
Newquest journalists in the North East and Yorkshire, meanwhile, have called a strike for tomorrow in protest at plans to transfer their jobs to South Wales.
On the jobs front this week, there's a fantastic job going as FACT's new Head of Marketing and Communications, while Limehouse is looking for a Motion/Graphic Designer who will work on everything from films and websites to magazines and exhibitions. At least three years' experience in motion graphics is required.
In the digital sector, Lakestar McCann is on the hunt for an SEO Account Manager who will run their own client portfolio and have a knowledge of Google Places and Product Search. As well as a competitive salary, you'll get a free gym membership.
Over in Yorkshire, an "outstanding" agency is looking for a Copywriter who has a "track record in top retail agencies". You'll need to be good - as a guide, your portfolio should instantly evoke a "I wish I'd done that" reaction.
Based at their head office near Wigan, an "established and well respected brand" needs an Online Marketing Executive. You'll deliver all campaigns using email, PPC, SEO and social media, and experience in a retail or e-commerce business is preferred.
A few more opportunities in the North West. In South Manchester, an agency is after a Content Production Account Manager to work with some of the "UK's biggest retailers and consumer brands". With an office in Portugal, there's also the potential for international travel.
A retail and leisure business in Cheshire is on the lookout for a Marketing Manager. You'll be supported by a marketing executive, and will need to be an "autonomous, deadline driven marketer".
Finally, there's an opportunity with one of the "leading" integrated agencies in the North West as a Senior Advertising Account Manager . You're likely to have over five years' experience under your belt in an integrated agency, and will be "taking the lead on large global, integrated campaigns".
See our jobs section for all the latest opportunities.