08 February 2013
DJS appoints international business development manager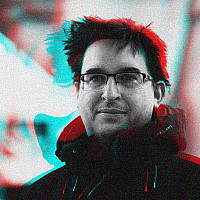 Market research specialist, DJS Research, has appointed Alexandre Tatry-Gautier as its international business development manager.
He moves to Stockport from France where he's been running his own business management consultancy, specialising in start-ups and development projects. Before that he worked for Altedia Lee Hecht Harrison in Paris.
He's been brought in to help the agency expand into foreign markets, beginning with France.
"The agency is determined to rise to the challenge of expanding its international interests even further and joining them at such an exciting time is a great opportunity. I'm very glad to be part of this new adventure," he said.
Elliot Simmonds, who leads the firm's marketing team said that Tatry-Gautier was a big move forward for the company:
"Having Alex on-board is a huge step for us. We've been doing work in Europe and in other international markets for a few years now, and we have had great success in a wide-range of industry sectors. For Alex to be able to further progress this is a very exciting development, and I think everyone at DJS is very much looking forward to working with him."