29 November 2016
Shop Direct poaches senior Sainsbury's digital executive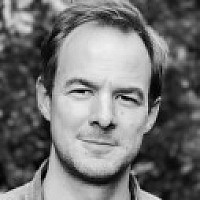 Shop Direct has poached a senior Sainsbury's executive to be its new retail and technology director.
Jon Rudoe, who is the current digital and technology director at Sainsbury's, will join the Merseyside-based retailer in April 2017.
He has also been appointed to its executive board, reporting to CEO Alex Baldock.
Jon Rudoe will join Shop Direct in April
Prior to joining Sainsbury's, he was head of retail at Ocado and led a team that more than doubled sales for the online retailer. Earlier in his career, he worked in venture capital and for Bain & Co. He holds an MBA from Harvard Business School.
Under Rudoe's leadership, Shop Direct will bring together its retail teams with IT for the first time, a structure it says reflects a "focus on delivering an easy, inspiring and personalised customer experience".
Rudoe will oversee ecommerce, marketing, trading, commercial, business development, Very Exclusive and IT in his new role. His appointment to Shop Direct's executive board follows those earlier this year of Phil Hackney and Sasha Berson as group operations director and group strategy and customer director respectively.
Alex Baldock, group CEO of Shop Direct, said: "We're delighted that Jon has chosen to join us at such a pivotal point in our transformation. With four consecutive years of sales and profit growth under our belts, his vast experience and expertise in digital, technology and trading will help us further accelerate our ambitious plans to become a world class digital retailer."
Rudoe added: "As a pureplay etailer with a clear, proven strategy and a hunger to be at the forefront of customer-centred technological change, Shop Direct is arguably the most exciting place to be in UK retail right now.
"Technology has an enormous role to play in further enhancing the shopping experience that Shop Direct offers its customers and in delivering its world class ambitions. The team is second to none and I'm excited to be joining and seeing what we can achieve together."