14 March 2014
Management changes at Fabric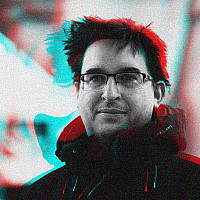 Fabric's managing director, Daniel Atherton, is standing aside from the day-to-day running of the Manchester digital agency, to take up a new position of founder and innovation director.
It means that existing operations director, Ajay Kapadia, will take on Atherton's former role.
"We're really proud of what we've achieved in Fabric so far and this restructuring of the management positions will enable us to prepare for our next phase of growth," said Kapadia, who joined the agency in 2010.
Atherton explained that the changes meant he could work on raising the profile of Fabric, which over the last four years, has quadrupled in size.
"Maintaining and improving what we do benefits our current and prospective clients and being Innovation Director will allow me to concentrate on this area while still looking after new business and key clients."