09 August 2013
Helen Skelton leaves Blue Peter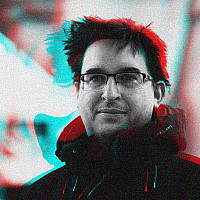 Helen Skelton has announced that she will leave Blue Peter at the end of September. Last week, the former BBC Radio Cumbria and Border Television presenter was revealed as the new host of Football Conference and Women's Super League at BT Sport.
It means that Blue Peter will have 2 new hosts from next month. In July, newcomer Lindsey Russell was chosen by CBBC viewers to present alongside Barney Harwood and they'll now be joined at the MediaCityUK studios by Radzi Chinyanganya.
Chinyanganya is well known to CBBC viewers, presenting Saturday morning show, Wild as well as reporting for the channel's Match of the Day Kickabout.
"When I was younger all I ever wanted to be was a Blue Peter presenter! Blue Peter was my absolute favourite show; in fact 16 years ago I earned my very own Blue Peter badge (which I still have), and now very soon I will be starting my ultimate dream job of Blue Peter presenter... unbelievable!," he said.
"It's impossible to put into words what this means to me, but I just cannot wait to see what adventures and challenges I will be up to. It's going to be great to work with Barney and Lindsey."
Skelton joined the show in 2008 and over the last 5 years has proved her Blue Peter credentials: completing the Namibia Ultra Marathon, a 2010 mile kayak along the Amazon, a 150m long and 66m high wire walk between the Battersea Power Station towers and a 500 mile trip across Antarctica by ski, kite and bike.
"It's a change of crew on the good ship Blue Peter this month as we wave goodbye to old friends and welcome in new faces. Helen Skelton has been an outstanding presenter and a fabulously adventurous role model for more than five years on our flagship show and I know that the Blue Peter fans and all of us at CBBC are very sad to see her go," said Cheryl Taylor, controller of CBBC.
"We feel very lucky though to have not just one - but TWO new faces to keep Barney company in the Blue Peter studio. Lindsey - who we know our viewers already love as they voted her on to the team just a fortnight ago and Radzi who has become a firm favourite on Natural History show 'Wild' over the summer. We wish both of them - and of course Helen - the very best of luck in their new roles."