24 January 2020
Senior agency figures hear inspirational talks at Prolific North Independent Agencies Dinner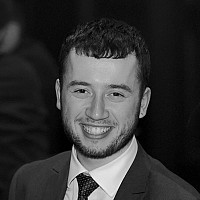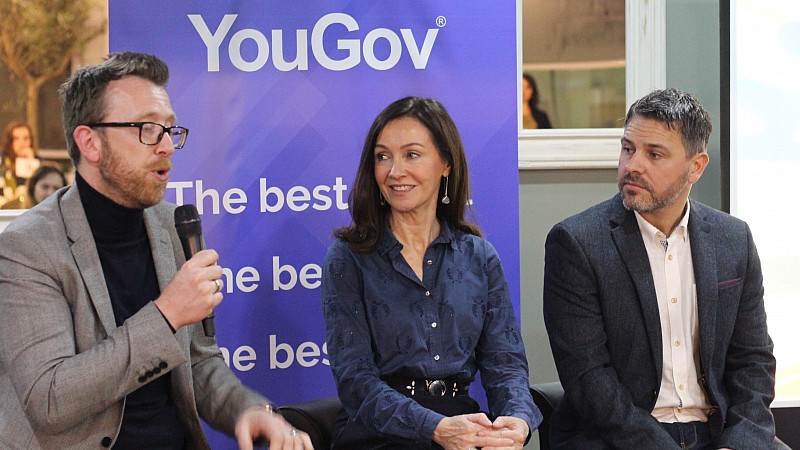 Inspirational talks from three major industry figures were the highlight of the Prolific North Independent Agencies Dinner at Manchester Hall last night.
Over 60 guests filled the historic venue to hear from BJL CEO Nicky Unsworth, Intermarketing co-founder Steve Sowden, and Mark Mallinder, former Managing Director of Hangar Seven. 
David Prior, Editor of Prolific North, opened the evening by thanking the assembled guests for coming before introducing Nazmeen Malik, Senior Business Development Manager of the country's most quoted market research source, YouGov, who kindly sponsored the dinner. 
Nazmeen thanked Prolific North for putting on the event. She said: "With a wide remit supporting advertising, design, digital, PR and experiential marketing campaigns across multiple industries, YouGov believes it's crucial for independent agencies to share ideas, to help shape the future of marketing and growth in the North. We're delighted to be supporting the Independent Agencies Dinner 2020."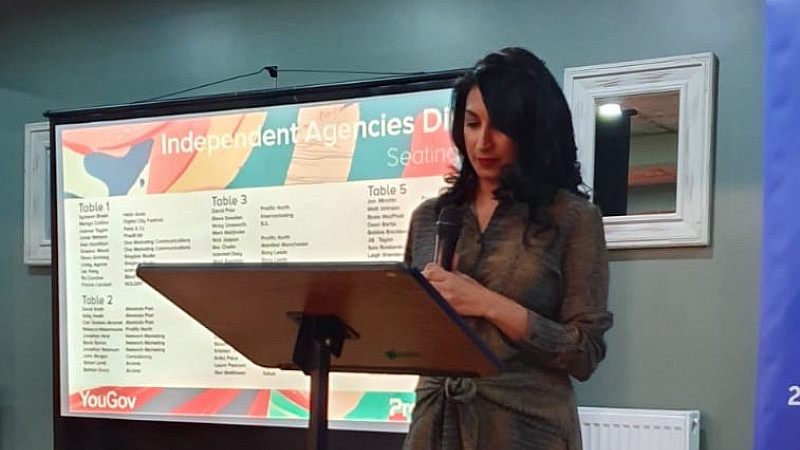 Nazmeen went on to explain YouGov's relationship with their panellists, their ability to help businesses grow by truly understanding their audiences, and the quality holistic data that they can provide.
Steve Sowden, Intermarketing co-founder, then took to the stage to share his experiences of growing an agency. Intermarketing recently earnt the fourth spot on the most recent Prolific North Top 50 Integrated Agencies list for their work with Adidas, Moda, KIND and Maoam.
He gave an insight into the early days of his agency life, how he made friends with fellow-co-founder Jamie Allan, and how they hatched a plan to buy the business.
Steve said: "After some uncertainty, we settled into it and people started to see some fantastic benefits. That manifested itself in some really fast growth.
"We doubled the EBITDA and I truly believe that came from setting the stall out properly at the start - giving people a shared vision and a shared attitude that hadn't existed in the business beforehand."
His talk covered their ambition of selling the business, considering MBO, changing attitudes toward joining a network. "We always wanted to be everything a network is, and everything it can't be. For us, that was about remaining fiercely independent, single P&L, completely connected and seamless client transfer across all our offices."
Steve shared the key ways in which Jamie and he grew the business, including how they recruited the best talent, scouted about the business, kept their finances in check, and created spaces that inspire.
"Everything that I've done has been a partnership from day one, whether it's with Jamie, with our network, or with our acquirers," said Steve. He ended by sharing words that had stuck with him throughout his career: "If you want to go fast, go alone. If you want to go far, go together."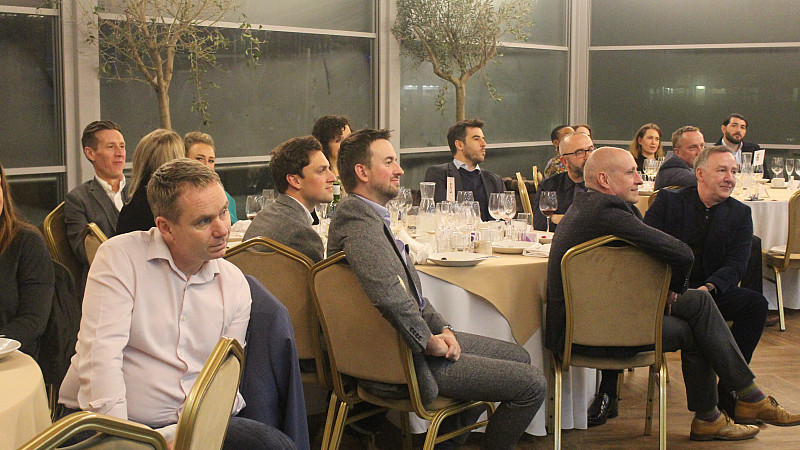 Following Steve's talk, David introduced the CEO of creative agency BJL, Nicky Unsworth, who built her agency into one of the UK's leading independent agencies ahead of its recent acquisition by Dentsu Aegis. 
Nicky shared her story of how BJL had to hustle to get big brands to work with them and investing heavily in the team prior to an MBO. "One of my big beliefs is not accepting the status quo, reinventing yourself, and moving, particularly in a creative business," Nicky said. "The next stage had to be about growth."
"We targeted our strategy around three core areas, which have stuck with us throughout the years. The first is people and culture. At one point we had 25% of the people in the company, running it and driving that change. Number two was commercials. It was really important that we had great financial information to run the business and to fulfil our ambition to grow."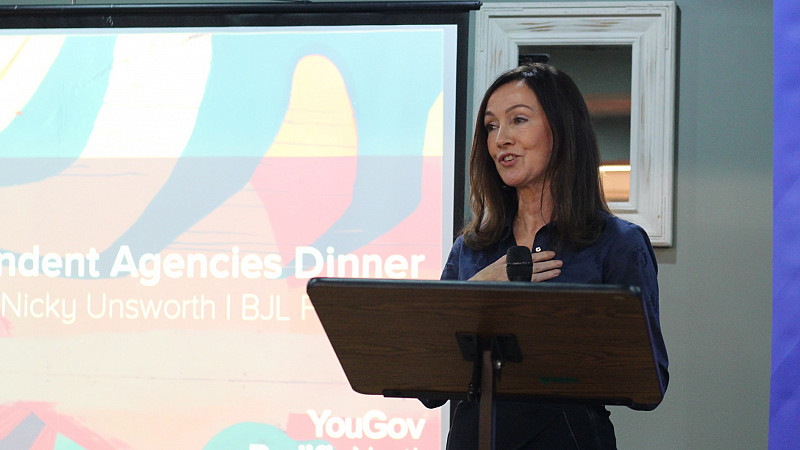 "The third was agitating for change. There's a point where a company transitions from an adult agency to a legacy business. We were approaching the third chapter for the business, which was being acquired. Whilst considering it, we decided that it would have to be good for the team and improve their future prospects. We wanted to become something bigger and better, and influence things bigger and better."
Nicky explained the ins and outs of being acquired, telling dinner guests that they must know what they're letting themselves in for. After Nicky had told her story, dinner was served and guests fostered new and existing relationships with other key marketing professionals in the room.
After guests finished their dinner, Mark Mallinder - who is currently a non-executive shareholder of a number of independent agencies - addressed the crowd to contribute his own experiences. 
Mark's talk focused on some of the things that agencies looking to grow needed to do. He spoke about his early days, experiencing growing a business as a Subway franchisee, before moving to Hangar Seven as MD.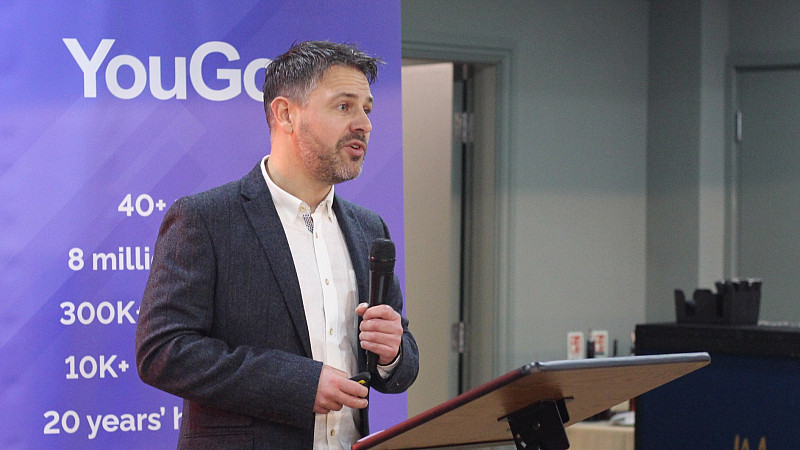 Mark's story involved tales of how different figures altered the culture of the agency, his pitch process, and their search for a key long-term strategic partner. "In agency life, people buy people. As well as bringing in the right talent, you must invest in yourselves. To successfully lead your business, you need to be self-aware and know what your strengths and weaknesses are.
"Try and do more of what you're good at and hopefully enjoy, less of what you're not good at and don't enjoy. But most importantly, get people around you who are good at the stuff you aren't, and then empower them to do it," said Mark.
He went on to discuss some of the parallels between his journey and that of Steve's and Nicky's, specifically when it comes to the need for great culture and a shared vision.
Photos from last night's event
Following Mark's talk, David brought back all of the night's speakers for a panel discussion where guests could query the experts.
The questions, all answered in detail by the speakers, were on a variety of topics ranging from company culture, working well with other leadership team members, and thriving when others in the industry appear to be faltering.
To finish the night, David thanked YouGov for sponsoring the event, the speakers for sharing their fascinating insight into their agency careers, and the guests for attending. 
Reflecting on the event, YouGov's Nazmeen Malik said: "YouGov was delighted to support such a fantastic initiative which produced such high-quality discussions fronted by an inspirational panel of speakers, who really got to the crux of what's important to get ahead as an independent agency not just in the North but anywhere in the world."