20 January 2015
Just a week to go until Digital SWOT 2015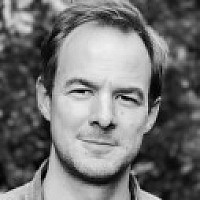 Digital SWOT 2015 will bring together some of the UK's most influential digital minds - and now's your last chance to buy tickets for the one-day conference on January 27.
Following the highly successful debut of our 2014 Digital SWOT conference, the 2015 conference will be held at the Bridgewater Hall in Manchester and will examine the digital landscape from a business point of view: essentially a SWOT analysis of how companies and public organisations and/or their agencies can evaluate, benchmark and enhance their commercial performance from a digital point of view.
Once again, we've brought together a wide variety of outstanding leading-edge practitioners, speakers and brands from across the UK, whose collective expertise and case study-led presentations will enable delegates to depart on the day with a fresh perspective on how to cope with and profit from the Strengths, Weaknesses, Opportunities and Threats facing their companies and organisations in this digital age.
Over 100 delegates from across the North attended the inaugural conference in January 2014 and we are anticipating another packed audience with plenty of valuable information-sharing and high-level networking.
Our confirmed speakers include:
Martin Bryant, Editor-in-Chief, The Next Web
James Shaw, Head of Digital Marketing and Customer Retention, Betfred and Totesport
Marc Blinder, CEO & Co-Founder, Emmerge & former Director of Social Marketing Adobe Europe
Tom Cheesewright, Applied Futurist, Book of the Future
James Murray, UK Search Advertising Lead, Microsoft
Terry McGrath, Senior director of brand and product marketing, Johnston Press
Gareth Stockdale, Head of Operations, BBC Learning
Alex Blaikley, Industry Head, Google
Sara Wilde, Managing Director, Influential & Chair Liverpool Visitor Economy Board
Richard Gregory, Managing Director, Latitude and conference chair
Digital SWOT has been created and delivered by Prolific North and Don't Panic Event Management. For further information and to book tickets please click here.
Delegate tickets are £199 + VAT, and we also offer a multiple ticket deal of 4 tickets for the price of 3.
Alternatively please contact Helina Thompson on 01706 828855 or email helina@dontpanicprojects.com.
Date: Tuesday 27 January 2015
Venue: The Bridgewater Hall, Manchester
Time: 08:30 – 17:00
Tickets: £199 + VAT
You can read up on the speakers here.