12 October 2021
Dominic McGregor launches multi-million fund for direct-to-consumer start-ups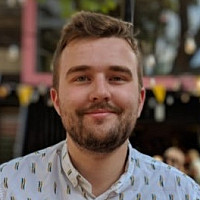 The co-founder and former COO of Social Chain has today launched a new investment fund intending to grow the "next generation" of direct-to-consumer (D2C) success stories.
Dominic McGregor, along with fellow entrepreneurs David Newns and Charlie Yates, has opened multimillion-pound Fearless Adventures to support founders with funding, marketing services and talent - with three entrepreneur-led companies already in their portfolio.
Newns, chair of connected clothing start-up Prevayl, founded and sold two companies for £158m within eight years; while Yates, former Director of corporate finance boutique Convex, has advised on the sales of more than £1 billion in owner-managed disposals.
Fearless Adventures, which is based in Wilmslow, plans to close up to 10 investments in start-ups by the end of this year.
Down the line it plans to create The Fearless Academy, an apprenticeship program with a commitment to diversity.
As part of its launch it has recruited figures formerly from THG, Social Chain and Mojo Mortgages to provide services including SEO and PPC, business intelligence and data analytics.
"Having been through the highs and lows of growing successful businesses, we have experienced almost every problem associated with scaling companies," said Dominic McGregor, Founder and Managing Partner. 
"And we're passionate about putting that expertise to great use with our partner companies".
Speaking to Prolific North this year, McGregor said that he fely "personally obliged from an entrepreneurial perspective" to move into the world of investment, after being appointed as Operational Partner at Praetura Ventures.
David Newns, also Founder and Managing Partner, added: "It was clear there was a real gap for an offer that helped passionate entrepreneurs, not only raise capital but get a high quality, ready-made support system to help their startups thrive."