17 February 2021
New Yorkshire: The Leeds firm creating an AI-powered 'business brain' for retailers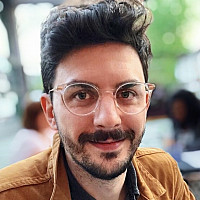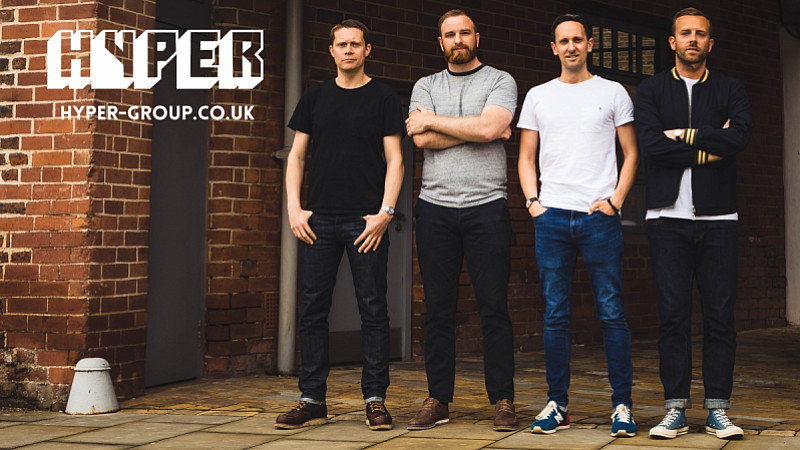 A Leeds data agency specialising in AI-powered decision making is planning to double its headcount and roll out an improved SaaS product after its recent successes with the likes of Asda and the NHS. 
Hyper Group currently uses a combination of AI-powered software and consulting to give its clients 'hyper' personalised insights about how their customers act and think. 
The platform 'connects the dots' of data about customer's buying and browsing behaviour, creating insights for optimised marketing, merchandising and supply chain performance. 
Its four co-founders Damon Bryan, Adam Barrowcliff, Thomas Hill and Director of Business Growth Peter Denby began trading as the bootstrapped firm in May 2019. 
"Our goal is to build a central analytics engine that is used to inform decisions right across a retail business, as a sort of brain for optimising retail decisions" Denby explained to Prolific North. 
"The big opportunity that we see is not just applying AI in one small pocket of the business, but having a central engine to optimise decision making right across the business and unify decisions."
The company is now 11-strong having brought on data scientists and software engineers.
It plans to double its workforce in the next 12 months, taking its staff to 22, and Denby said it would also consider investment. 
"The ambition is to scale the business rapidly, and the way to do that is to scale our product out further," explained Denby.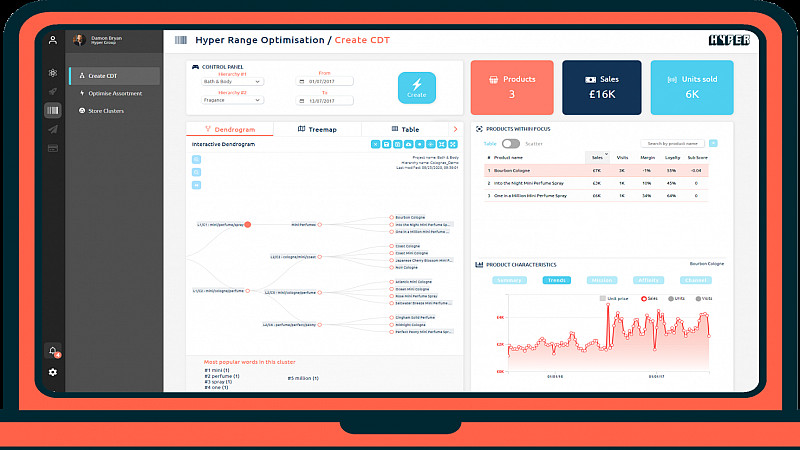 "As we look to develop our business and product, and accelerate sales and marketing we'll probably look for investment within the next twelve months". Denby said over the next year the company will also look to become more product-based, moving away from consultancy in order to scale more rapidly.
"The beauty of developing into more of a product-based business is that you don't have to keep adding staff like you would with a consultancy model. There are lots of good reasons to focus on the product side of the business over time," he said.
That product isn't an automated platform making business decisions on its own, but instead will give those in charge of buying and merchandising - even those without an experience understanding data - "the tools to support their decisions".
The platform's users include Asda and British jeweller Beaverbrooks who, via the Hyper platform, can interpret customer data trends or 'need states'. Denby explains: "A need state might be that I'm shopping for my dinner on a Tuesday night, or for a black dress for a party this weekend."
The platform helps its clients "to decide whether they need five or three black dresses in the range, and how to price those products to convert as many customers as possible." Denby said the platform had been put to great use during the lockdown as buying behaviour at Asda changed, and panic-buying made historical data temporarily obsolete.
"We went through a period when people's behaviour was completely different, so those forecasting models that had been in place were no longer particularly reliable.
"We gave some support to help to adapt that process to help to forecast as accurately as possible, given the change in circumstances," he said.
The tech has also been used to help the NHS in Manchester with bed admissions during COVID-19. "We're very much at the start of that AI journey, and there are lots of opportunities to use AI to do things more effectively," he said.
The firm, recently named one of Tech Nation's Rising Stars 3.0, had preferred to work with retailers local to their Leeds base, but now in lockdown was open to clients from across the UK.
He said the company was taking the same approach to hiring. "Sourcing talent locally is our first choice, but with a new working model we have the opportunity to look further afield if we need to do that".