26 June 2020
Immotion prepares for "new realities"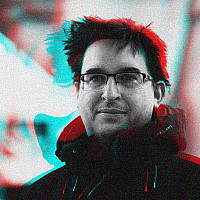 Immotion has been "very heavily impacted" by Covid-19 and believes that disruption will continue "well into 2021."
The Salford Quays based company released its annual results today, which showed a revenue £3.62m, but its total underlying losses before tax were £4.443m.
Over the 12 months income from its VR Operations increased 221% to £2.9m.
Prior to the pandemic and shutdown, the company had been forecast to breakeven this financial year. Last month, it raised £1.3m through a share placing to shore up its balance sheet.
"Recent events have, of course, been dominated by COVID-19 and we, like many businesses, have been very heavily impacted.   Whilst we are seeing some early signs of the economies in the USA and Europe re-opening, it will take some time to understand the impact of the new realities, including social distancing requirements, on our Partners' operations in particular," said Non Executive Chairman Sir Robin Miller.
"We expect the disruption will continue well into 2021, with gradual improvement, and we have endeavoured to equip ourselves for this challenging period by strengthening our balance sheet, protecting cash, reducing costs and seeking all available Government support.
"The totally unexpected pandemic should not overshadow the achievements of 2019, a year of considerable progress for Immotion.  Our business had begun to develop scale and, having invested heavily in proprietary content, software development and installations into Partner sites, profitability and positive operating cashflow were in clear sight."
He also said that they were confident that they'd "passed the 'forming and storming' phase of our development and, once normal trading conditions return, are set for profitable growth and establishing ourselves as a market leader in out of home immersive 'edutainment' solutions."
At the end of 2019, the company had installed 303 headsets, up from 158 in year one. A good proportion of these are in America, following partnerships with sites including Merlin, Shedd Aquarium and Mandalay Bay.
However, the vast majority of its sites had shut down following government-imposed lockdowns, this meant that the Group had no revenue.
Chief Executive, Martin Higginson added that had it not been for the pandemic, the results would have been completely different:
"Based on expected performance in normal pre COVID-19 trading conditions, this portfolio would, fully installed, have delivered monthly EBITDA profit and positive operating cashflow based on our cash operating costs pre COVID-19.
"We would expect that in the coming months we will install the contracted headsets (including 36 at Mandalay Bay) but much will depend on the rate of Partner site re-openings, footfall levels, social distancing requirements and the overall level of public confidence as lockdowns are lifted."
He added:
"The period since mid-March has been extremely challenging and we expect continued disruption for some time to come.  We will remain focused on costs and working with key partners as the recovery takes hold.  We believe we have built the foundations of a valuable business and we will do all we can to emerge from the other side of the current crisis."