06 October 2020
Network solutions provider opens new global HQ in MediaCityUK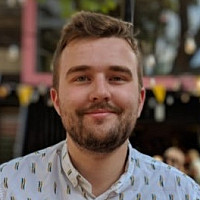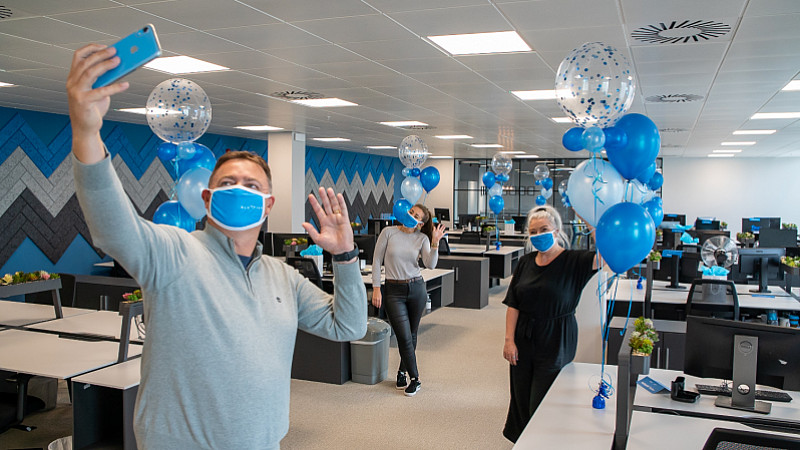 Leading provider of supply chain software and services, Blujay Solutions, has opened its new global headquarters at MediaCityUK's Blue Tower.
Blujay was previously based in the 4M building near Manchester Airport, and has made the decision partially due to its desire to reduce its carbon footprint. The move will also bring it closer to aspiring talent from the University of Salford, as well as other innovators in the digital hub. The open-plan space has been purpose-designed by the team.
The solutions provider helps companies around the world with their logistics and trade compliance needs, using data, networks, and applications. They work with companies including manufacturers, retailers, distributors, freight forwarders, customs brokers, carriers, and logistics service providers.
Andrew Kirkwood, CEO at Blujay Solutions, said: "The health and wellbeing of those working with BluJay has always been our top priority. Throughout the COVID-19 pandemic, our team has shown incredible resilience, adapting to a full remote working operation in under 24 hours when UK lockdown began. Our decision not to furlough any members of staff worldwide now pays off as we open the new space and look forward to reuniting with our hardworking, talented teams, to whom we are very grateful for their dedication to keeping customer operations and goods moving over the recent months.
"We have also been focused on investing in the local area. Manchester is a northern powerhouse known for its innovation in industry. Bringing BluJay's UK team of supply chain innovators into the city's tech hub was the next logical step. We know that challenging times can spur on innovation, and we anticipate the supply chain and logistics industry will continue to grow resiliently, which is why now is an ideal time to invest in our UK operations." 
Sian Hopwood, SVP B2B EMEA at BluJay Solutions, added: "We have been working hard to make safety seamless, without disruption to customer operations. In line with government guidelines, we're committed to facilitating social distancing and other practices such as regular hand washing and surface sanitisation to put health first and provide a safe environment.
"While we are currently allowing only limited use of the new office per government advice, we look forward to welcoming employees and, in time, customers and stakeholders to a vibrant office rooted in great company culture, which supports productivity and innovation in the supply chain industry."
Chris Reay, Property Director at MediaCityUK, said: "We are delighted to welcome BluJay Solutions to our ever-growing community here at MediaCityUK. BluJay Solutions are an innovative, creatively minded technology company and place huge importance on their employees' wellbeing, which is one of their major imperatives for moving to MediaCityUK. We are proud to be the new home for their global headquarters and look forward to welcoming their staff."