Sir Quentin Blake, famous for illustrating the books of Roald Dahl, has designed Blue Peter's new Book badge.
Blue Peter's MediaCity team has teamed up with The Reading Agency, BBC Bitesize and BBC Arts ahead of today's launch, to create a monthly Bookclub for its viewers.
"We know lots of our Blue Peter audience love books, we want to tap into that passion and inspire even more children to join us on this epic reading adventure. We are trying to reach everyone and inspire a love of reading that will last a lifetime," explained Sarah Muller, BBC Children's Senior Head of Children's Commissioning 7+.
The badge will be awarded to children aged 5-15 who send in their thoughts on a book, draw a character or scene and share which other books and writers they love.
It will be announced in studio by author and BBC Radio 1 DJ Greg James along with his co-author Chris Smith, who said:
"We are absolutely honoured to be launching this brand-new Blue Peter badge, designed by one of own children's book heroes, the marvellous Sir Quentin Blake.
"Reading is a superpower, and we know the Blue Peter Book Club and Book badge are going to inspire children across the country to put on their capes and pick up a book. We certainly know how excited we were to get our own Blue Peter badges – so it's brilliant there is now a badge dedicated to reading, to show children just how important it is."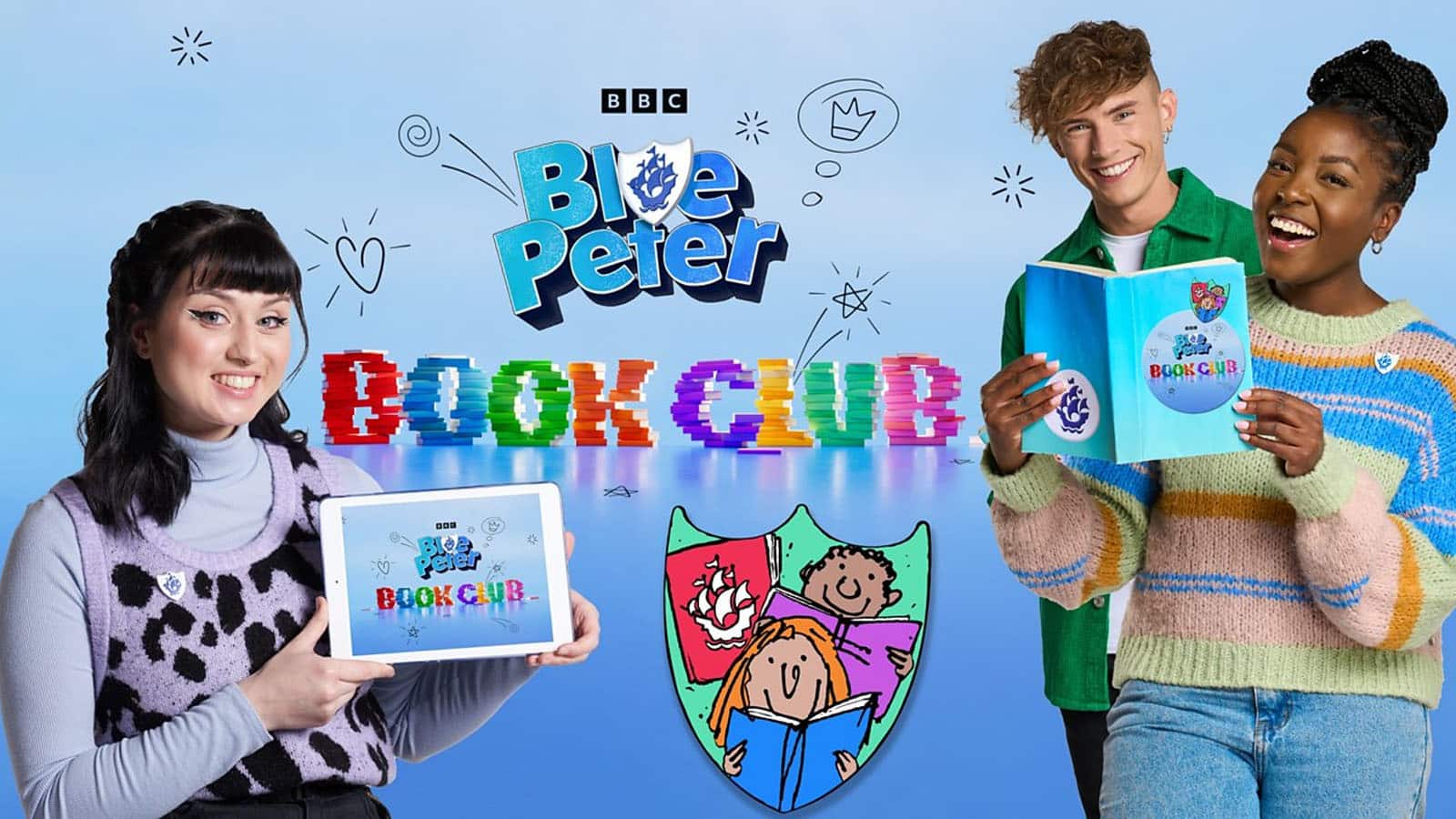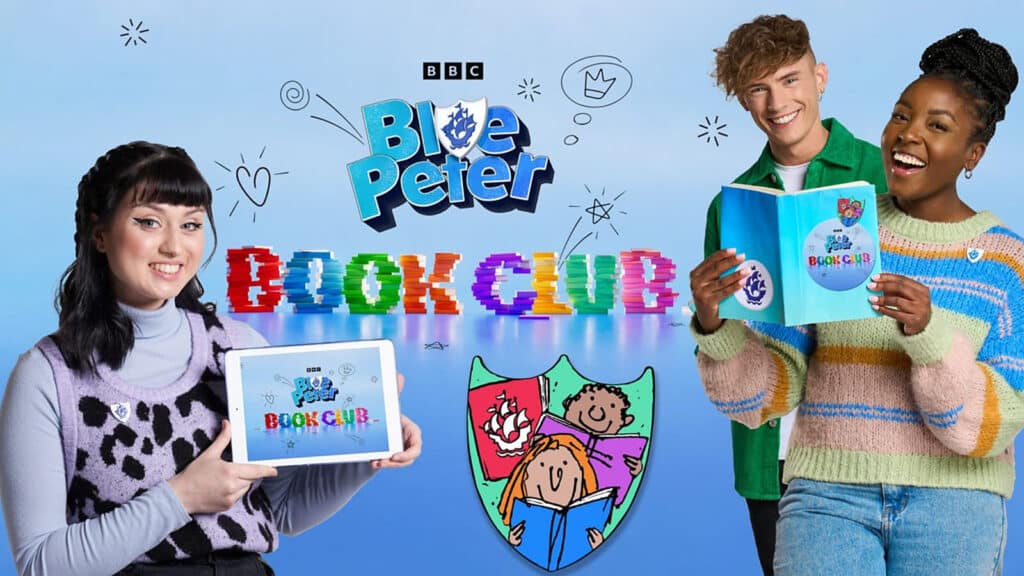 The badge itself will join the Quentin Blake Archive, which will be based at the Quentin Blake Centre for Illustration, opening in 2025.
"Introducing children to books and reading for pleasure at an early age can help establish a life-long love of great writing," added Stephen James-Yeoman, Commissioning Executive from BBC Arts.
"Exciting stories can become like best friends which stay with you and support you through life. I'm thrilled that BBC Arts is able to support Blue Peter's wonderful new book club, in partnership with The Reading Agency, BBC Bitesize and CBBC HQ and a huge thanks to Sir Quentin Blake for designing a fantastic new badge."
There are now nine types of Blue Peter badge – Blue, Silver, Green, Sport, Purple, Orange, Gold, Music and Book.