15 November 2021
Review: Boutique debates why it's time to F*** the Funnel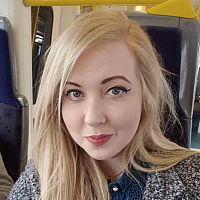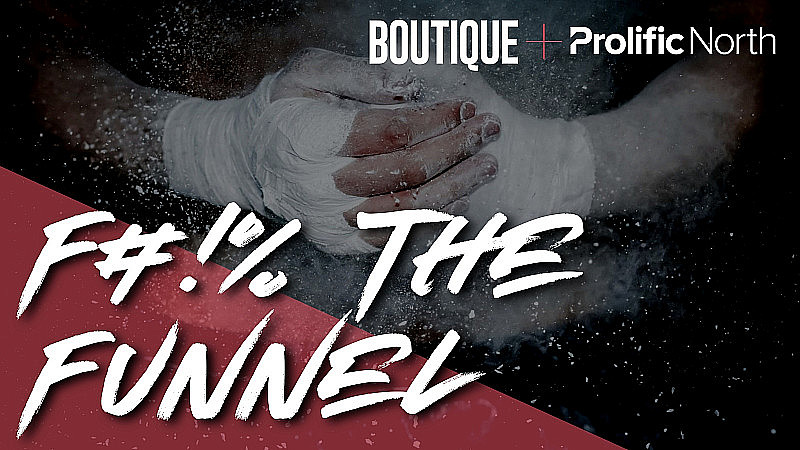 At a virtual roundtable event on November 3rd titled F*** The Funnel, Leeds agency Boutique discussed the traditional AIDA marketing model and explored why it may no longer be relevant in the digital age. 
During the hour-long event, held in partnership with Prolific North, the founder and director of Boutique Simon Bollon outlined that although the AIDA model still has "an important role to play", the industry has moved on from its inception 100 years ago.
He explained it no longer represents the evolution of the buying process and introduced the agency's DISCO model and new funnel. The discussion also covered the subject of 'assimilation', on how brands enter the psyche of the consumer to drive sales.
Limitations of the AIDA Model
Chairing the discussion, David Prior, Prolific North Editor, opened up the debate by discussing the traditional AIDA model which traces the customer journey through Awareness, Interest, Desire and Action.
Introducing the agency, Simon said Boutique has positioned itself as a "channel agency" working across media buying and planning, digital marketing and PR which is why it has created a new model for marketing. 
On whether he thought the traditional funnel is "dead" he said he believes it is an old model that is "no longer fit for purpose". 
He explained this is due to there being less competition in the marketplace 100 years ago and is based on a simplistic process which no longer is sufficient in an industry that has evolved over time "particularly with the role of digital".
On the established model he pointed to the acceleration of digital and ecommerce particularly amid the Coronavirus pandemic which has created a more competitive marketplace for brands.
Marketers are under pressure for short-term return on investment (ROI) as 77% measure all marketing in one month's ROI, he explained.
However, he said consumers engage with brands for a long time prior to purchasing which means that customers float around the middle of the marketing funnel before converting.
He explained the agency has just completed a study for a client where it assessed social media and an email database and found that 64% of individuals following the brand and subscribed to receive emails had not purchased before.
Additionally, he said the funnel "lacks emotion" and is simplistic as it assumes customer behaviour but creating an emotional connection with a brand can drive increased purchase intent.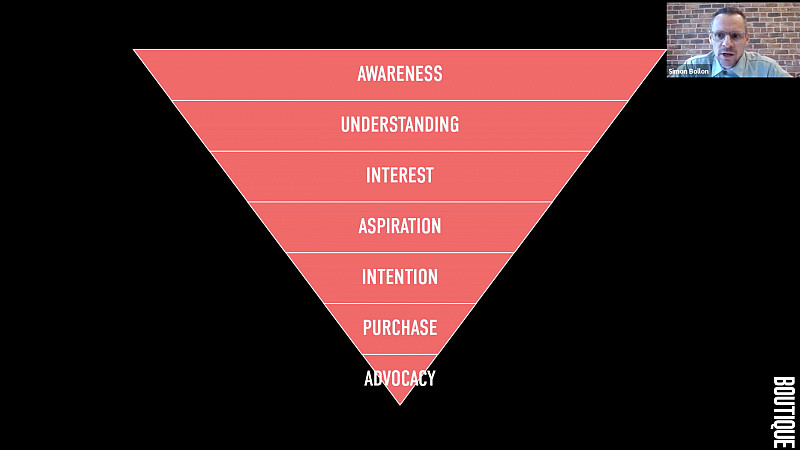 As an example, he explained how brands such as John Lewis have been able to increase emotional attachment through TV advertising which can create a greater likelihood of conversion. 
The current funnel is "restricted to marketing" but he emphasised that marketing plays a major role as it influences business development and strategy, pointing to the success of brands such as AO and Victorian Plumbing.
While the current funnel has its advocates, he said the role of marketers and evolution of the marketplace shows "a new model" is needed.
DISCO model 
Introducing the agency's DISCO model, he explained it is not designed to be a replacement funnel as it sits within the strategy element of the model. He emphasised that the outcome of that strategy then dictates the channels it should be in.
The DISCO model traces the customer journey through Data, Insight, Strategy, Channel and Outcomes.
Outlining the model he said it starts with assessing the Data element which focuses on understanding consumers, the volume of people that purchase and media consumption habits.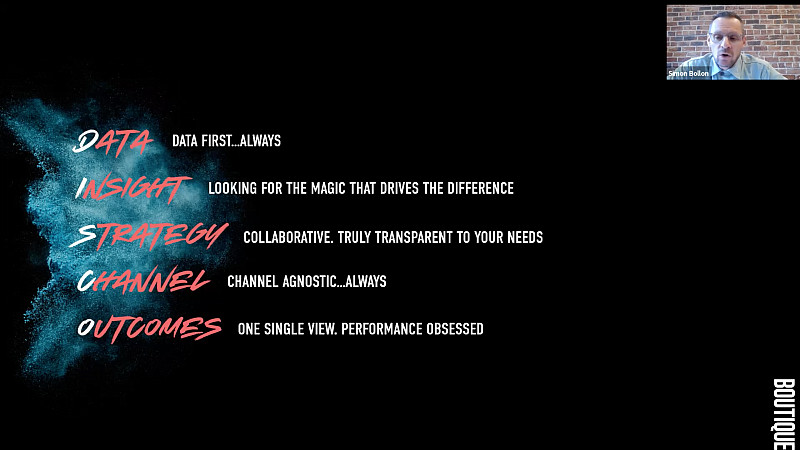 The Insight, he explained, is about where audiences are, what brands they have an affinity with and engagement. 
Using a case study of the agency's client French Bedroom company, he explained its marketing strategy has evolved to focus on how to engage with individuals based on the Data and Insight the agency developed.
After developing Data and Insight, the model moves into Strategy to identify opportunities and challenges and the solutions for them. 
He emphasised only once the Strategy has been identified should brands start to think about Channel, which he explained is difficult to develop a channel strategy without a collaborative strategy. 
Assimilation and the new funnel
After assessing the agency's DISCO model, he explained it ties into outlining the agency's new funnel, which is based on research taken from the marketplace and from multiple books.
He examined the first stage of the agency's new funnel, which is Assimilation. It is based on the idea of assimilation he pulled from a book by Byron Sharp titled 'How Brands Grow' and explained it has two roles within the funnel. The first is brand awareness and the second is association and understanding.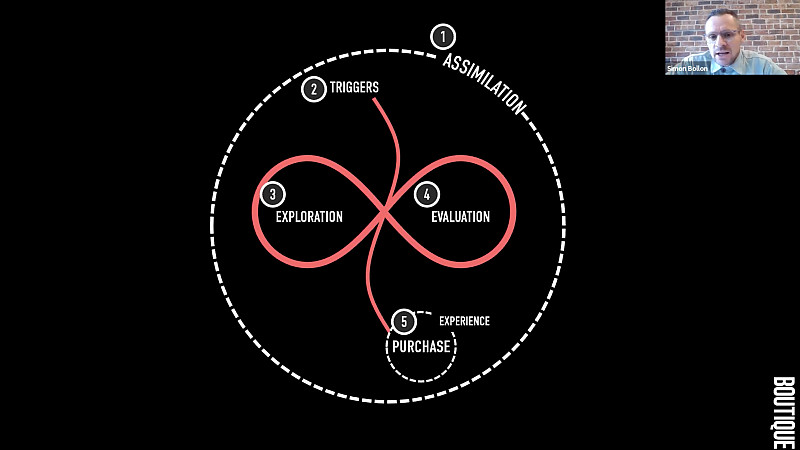 In this funnel, he emphasised that unlike other funnels you can move around. Advertising can trigger a consumer into the marketplace but if they are not in the market at that given time "it just builds assimilation and has this overarching impact".
The next stage of the funnel is Exploration. He demonstrated that customers switch between exploration and evaluation dependant on the product and its setting, whether that be on social media or in a retail store.
Exploration is "essentially the emotional elements of a purchase and evaluation is the rational functional elements of a purchase", he said.
He explained it is a critical phase prior to purchasing for a customer as they circle exploration, considering factors such as likeability of a product or whether they want to be associated with a brand before entering into the Evaluation stage. 
At the Evaluation stage, as it is more rational, he explained a customer considers multiple factors from the price point to customer service and delivery times.
"Consumers will jump around exploration and evaluation dependent on the complexity and emotional attachments we make with brands," he said. 
The next stage is Purchase, which he explained tends to be "focused on the digital elements". In marketing it tends to jump between trigger to purchase and said "what we want consumers to do is jump from trigger to purchase".
Customers can be driven to a brand after viewing them on social media and those websites can pick up on search habits promoting tailored advertising which lands them in the exploration phase which is where they need to be engaged. 
Answering a question from a viewer on conquering assimilation for a smaller brand where mass media spend may not be in budget, he explained it "isn't just about volume. You can build an assimilation and volume of understanding".
Although there may be a "glass ceiling" brands may have with spending budgets, assimilation is also about raising awareness, he explained.
"This is where the role of PR can be important. The more exposure to a brand, the greater level of assimilation," he said.
Simon concluded the discussion by providing further insights into various elements of the new funnel, highlighting the importance it plays in the evolving digital world.