18 January 2018
New look for News & Star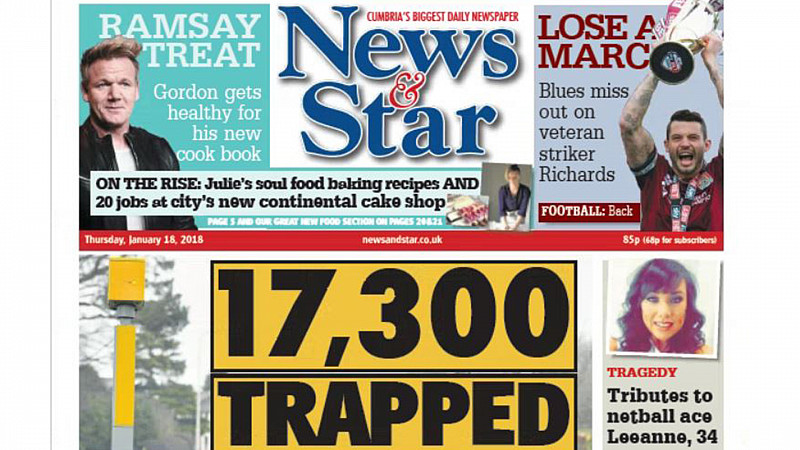 CN Group has redesigned its News & Star newspaper as it seeks to grow its print audience and appeal to advertisers.
"The News & Star has built up a reputation over many decades of being at the heart of its community and providing a trusted source of local content to inspire and inform our readers," stated group editor James Higgins.
"I am delighted to say we have invested significant time and resource into revamping the design, look and feel of the newspaper. Readers will get a fantastic package of content six days a week - with some new introductions and plenty of the old favourites. "
CN Group said that it would continue to print 2 separate geographical editions of the paper to appeal to the two distinct regions.
"The new-look print edition is a great platform as we develop ever closer relationships with our readers and advertisers," added Jonathan Lee, CN Media Group managing director.
"Our content strategy in 2018 across print and digital focuses on us informing, inspiring, influencing, and interacting with our audiences.
"This will see some further development of our content to bring more analysis, more comment, and more in-depth and campaigning journalism for which our award-winning titles and journalists are renowned.
Lee continued:
"We have invested in our teams in these areas to bring about this further change in the content mix and provide our audiences and advertisers with what they are looking for across print and digital media, with trusted content still at the heart of everything we do."
The News & Star celebrated its 50th anniversary last year, having been formed by a merger of the Cumberland Evening News, Carlisle and the Cumberland Evening Star, Workington in 1967.