11 December 2015
CN Group leads Cumbrian business charge with free advertising after floods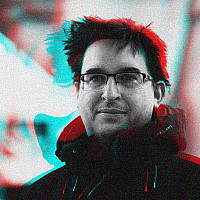 Businesses in Cumbria are coming together to help local communities recover following the major floods.
CN Group says that it is creating a "free advertising opportunity" for flood hit businesses, and is donating a further £10k to the Cumbria Community Foundation flood appear.
The publisher said that journalists had worked around the clock - some by candlelight - to keep residents updated. It has also run a digital campaign #spiritofCumbria, which now has its own dedicated website.
"Head of content Nicole Regan updated our Facebook page day and night and gained thousands of new followers," said Steve Johnston, editor of the Times & Star.
"On Sunday I took the decision to create a 24-page special floods edition, largely a pictorial record, for sale on the Tuesday. Then our main Friday edition carried a further 24 pages of analysis, human interest stories and pages of readers' letters about the floods."
Meanwhile over at The Bay Radio in Lancaster, also owned by CN Group, the news editor was trapped inside after electronic doors stopped working during a power cut.
"I am incredibly proud of the whole Bay team. They really stepped up to the mark in providing a lifeline for listeners across The Bay," said managing director Bill Johnston.
"We're a bit overwhelmed with all the positive feedback and the number of messages of support we've received from listeners and also the business community."
The News & Star published a 25-page special, despite a number of power cuts. It had to be printed off-site, as its Dalston Road press was down.
Cumbria Chamber of Commerce has also underlined that the county is "open for business." The Taste Cumbria event in Cockermouth is going ahead, despite the town being flooded. CN Events has received backing from local businesses and the council to get traders to the event. It will also now be open to all flood-hit traders, rather than just focusing on food.