07 March 2019
Google, The Guardian and Leeds City Council to appear at Women in Tech conference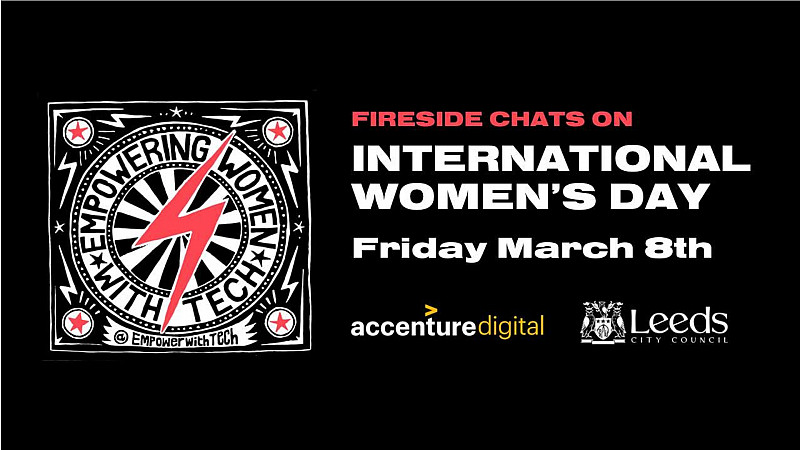 This Friday, Leeds will host annual conference, Empowering Women with Tech, an initiative to encourage more women into senior roles in the science and tech industry.
With just 17% of the tech workforce being female, and only 10% of leadership positions held by women, the conference aims to emphasise the importance of diversifying the science and tech industry by encouraging more women into senior positions.
Speakers include Milena Nikolic, Director of Software Engineering at Google; Vinita Marwaha Madil, Space Operations Engineer at the European Space Agency; and Ana Jakimovska. Director of Product Management, Guardian News & Media.
"I launched 'Empowering Women with Tech' in 2017 to help improve the gender imbalance in the digital, science and tech industries," explained Natasha Sayce-Zelem, Head of Technology at Sky and the founder of Empowering Women with Tech.
"Role models and mentors can play a pivotal role in shaping a career so to celebrate International Women's Day, I wanted to focus on our speakers sharing the benefit of their experience. Role models can show you career paths and opportunities that you didn't know were out there. Most importantly, they can also inspire. Sharing stories, tips and experience is a great way to work through challenges and opportunities. Simply put, you can't be what you can't see. We hope that these inspirational role models will inspire our attendees to imagine themselves in these fascinating roles and be more willing to put themselves forward for cool new opportunities."
Based on the theme of "People often don't start out where they end up", speakers will discuss their career paths and tips on career development, dealing with imposter syndrome, and offer sneak peaks on their current projects.
Empowering Women with Tech will take place on 8th March 2019 at Howard Assembly Room in Leeds.