A new coding school has launched in Manchester in a bid to challenge the growing skills shortage in the region.
Code Nation has partnered with business leaders in the North West, including N Brown Group, who have pledged support including offering future work placements for students.
Amaze's Stuart Kirby has been brought in as lead teacher, and university academics from around the country have also signed up to lend their knowledge to Code Nation's programmes.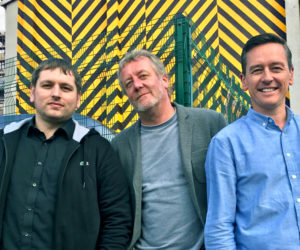 (l to r): Stuart Kirby, Andy Lord and Alex Belford
Managing director Alex Belford said: "There's no getting away from the fact that every business – regardless of sector – has had to transform and digitalise itself in recent years.
"A lack of digitally skilled workers means that technical advancements have been both a help and a hindrance to businesses who want to embrace the changes, but just don't have the people to do it. Code Nation will help leaders in their quest to fill this gap; we'll be training people across the North West region, teaching them how to code so they can help to reshape the way business is done round here.
"Add to that the supporters we have already lined up from the business world, and we're confident that Code Nation will be a great success in the region – and hopefully across the whole of the UK in the near future."
Code Nation students will be able to begin applying for their places straight away, with two courses available: the one-week 'Begin' course and the 12-week 'Master' course.
Code Nation is a subsidiary of global recruitment and talent business Rethink Group.
Rethink's CEO Andy Lord said: "Code Nation's been a big ambition of mine for a few years, especially as I've seen that skills shortage become more prevalent and bizarrely fall to the back of the queue in terms of business priorities.
"It's time to change that. And Code Nation students will be a big part of the revolution moving forward. Why not come and be one of them?"