09 March 2018
Northern Comfort behind campaign for London building development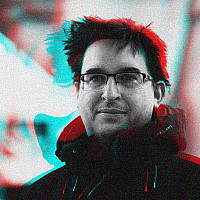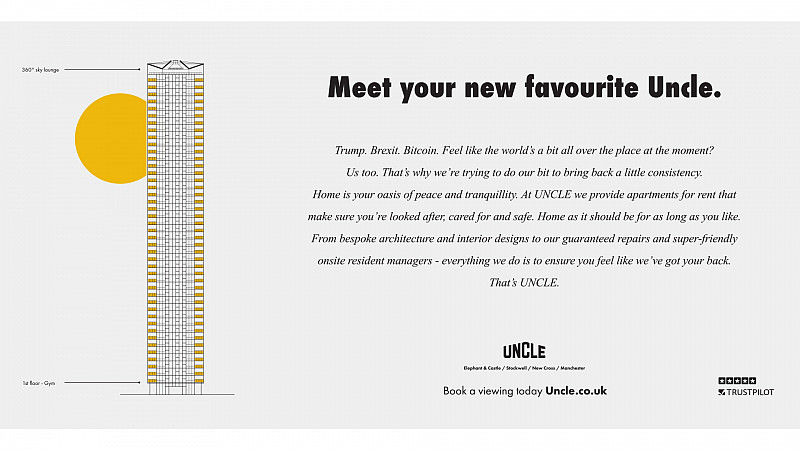 Stockport-based creative agency, Northern Comfort, has completed a print campaign and website for the Uncle development at Elephant & Castle.
Designed by Dave Bird, the former head of design at The Neighbourhood, the creative is copy led, to promote the location and the apartment design.
"We are very proud of our integrated campaign for Uncle Elephant and Castle," said Northern Comfort, founder, Rob Dobson.
"We wanted to really get the benefits of  Uncle Elephant and Castle across so we used a traditional copy heavy creative that commuters could immerse themselves in while waiting for the train at Elephant and Castle. The print campaign is traditional and witty, but our web development used innovative technology to create a viewing booking system that has never been adopted before."
Uncle is a new rental brand from the RealStar Group, a Canadian real estate investment and property management business.
"Northern Comfort understand our ethos and how important it is for us to make good quality beautiful homes for people working in busy cities," added Uncle, head of marketing, Scott Williams.
"The details in the Uncle Elephant and Castle print campaign - from the graphic illustrations to the copy - reflect the carefully designed interiors we create for our apartments. We are delighted with the website and bespoke online booking system Rob and his team have created for us, it enables us to the deliver the high quality customer service we pride ourselves on right from the tenant's first experience with Uncle."