26 November 2020
Jaywing reflects on "disappointing" start to financial year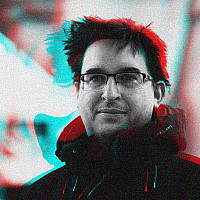 Jaywing has released its annual report this morning, showing that its revenues were "deteriorating" before the Covid-19 pandemic.
Ian Robinson, the Non-Executive Chairman of the Sheffield agency said that while the first half of the year was "disappointing" things improved in the second half:
"The results for the year ended 31 March 2020 reflect a disappointing first half to 30 September 2019 of deteriorating revenues and cash flow performance followed by a more pleasing second half of revenue stabilisation and adjusted EBITDA and cash flow improvement as a result of actions taken by the board.
"These actions were part of a formal restructuring plan adopted by the board to streamline business processes and cost structures, improve efficiencies and working capital performance."
The company's accounts show its net revenue for the year fell from £29.5m in 2019, to £24m this year. The adjusted EBITDA loss was £0.16m, compared to a £2.6m profit the year before.
"The year ended 31 March 2020 was a challenging year for Jaywing, with difficult market conditions impacting trading and cash flow performance in the first half," explained CEO, Andrew Fryatt.
Fryatt added that the restructure meant the company was in a "more resilient state"
"Since the end of March 2020, the business has been impacted by the COVID-19 pandemic, which has reduced revenues by around 20% in the first quarter of the new financial year, as a result of clients reducing or delaying spend during the initial lockdown period," continued Fryatt.
"However, the business has been able to continue operating successfully on a remote basis, and has taken measures to secure its financial position, including voluntary salary reductions by all employees and use of the Government's furlough arrangements for around 50 employees.
"During FY 20 our Australian businesses delivered 1% revenue growth, and 46% EBITDA growth. We have started to see the benefit of being able to offer multiple services to individual clients, generating larger monthly retainers, and also our growing reputation for data and analytics in the Australian market. A more "consulting-led" approach has enabled us to build stickier client relationships."
Fryatt added that due to the uncertainty of Covid-19 and "significant" reductions in marketing spent, the outlook for next year remained unclear.
"Our broad client mix means we are less reliant on any one specific sector and more able to manage variations in market conditions. Some clients have already returned to pre-pandemic spend levels, but others continue to defer expenditure. We have nonetheless continued to win new business and have a good pipeline of new opportunities," he said.
"We have also reorganised our UK operating structure to focus on core market sectors and better support future growth, with a further 8% reduction in headcount, and this will be described more fully in the interim results statement, which are expected to be published in early December."