06 December 2019
Savvy dons Christmas jumpers for Next campaign
Savvy has produced an experiential campaign for the retailer, Next.
The Leeds retail and shopping marketing specialist was brought on board to produce an integrated campaign for the brand, including a pop-up experiential experience aimed at Christmas shoppers and office workers.
The #foreverykindofchristmas experience will have a giant bauble car and a lot of Christmas "jumpers and jammies."
It will travel to 13 locations across the country, culminating at Kings Cross station on Friday 13th December – Save The Children's national Christmas Jumper Day.
All locations on the tour will be collecting for the charity, with 100 percent of donations going directly to them. 
  "It has been great to work so closely with the Savvy team - to see initial ideas on paper come to life over the past few months. I can't wait to see the Bauble car on the road and bring our festive jumpers and jammies to the whole of the UK, all whilst supporting a fantastic charity," said a spokesperson from Next.
Catherine Shuttleworth, the CEO of Savvy added:
"This activation is designed to make some of your Xmas shopping simple, easy and fun with support for Save the Children's Christmas jumper day campaign. Taking the next retail experience to locations across the UK will create fun seasonal experiences for shoppers."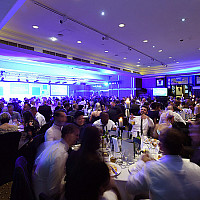 There are just a few days left to enter the Prolific North Tech Awards
The 2020 ceremony will take place on Wednesday 12th February