14 March 2019
New marketing collective launches in Leeds as a "truly independent service"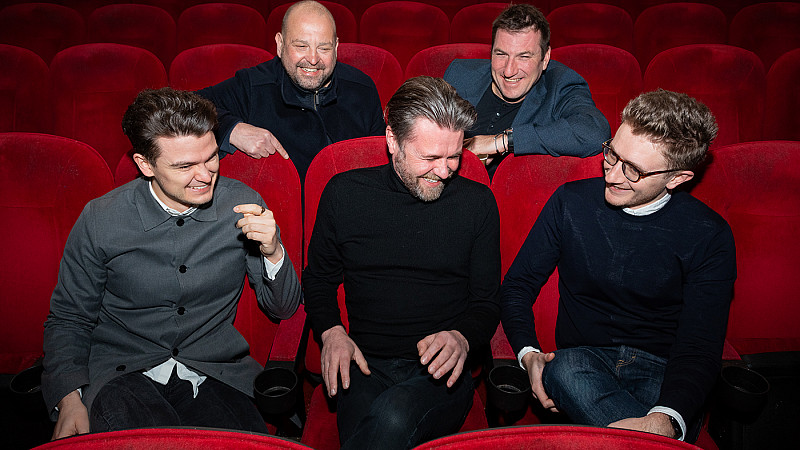 Present Works, a new marketing collective, has launched in Leeds and already has a portfolio of 15 clients after six months of trading.
Founded by Brett Jacob and Peter Lowes, formerly of Jaywing and Epiphany, Present Works was launched to help businesses drive real value from their marketing activity and their core offering is audience identification and engagement.
Peter Lowes, Strategy Director, said: "We have found that many people with real specialisms are leaving the big integrated agencies to set up as boutique specialists. Our model harnesses this and enables us to provide a truly independent service - providing what clients need to grow their business."
The duo is joined on the board by entrepreneurs Rob Carlton and Mark Adams, with Ross Francis supporting as a Creative Strategist.
"Our approach to marketing is unashamedly pragmatic: if you spend money on marketing, you want the phone to start ringing, for new opportunities to come your way," says Brett Jacob, Managing Director.
"We consult, produce and deliver marketing activity designed to improve our client's bottom line and grow their businesses. We know how to help clients find their audience and to help the right audience find them. The combination of our digital, data and creative experience is already paying dividends to our clients."
The team are working across sectors but focusing on B2B, and they have already commenced work with clients such as Trinity McQueen, Planet Sport, Appscatter, Medasil and Logical Resources.
Present Works network partners, who provide a range of services for the clients, include Ponderosa (brand), Journey Further (PPC), Mocha TV (Film), 43 Clicks North (CRO), Full Volume PR, and That's Well Wizard (Web Development).
Enter the Prolific North Awards
The Prolific North Awards celebrate excellence, innovation and impact across the region's creative and media industries