24 June 2022
Ronaldo and Bentley launch NFTs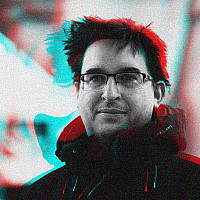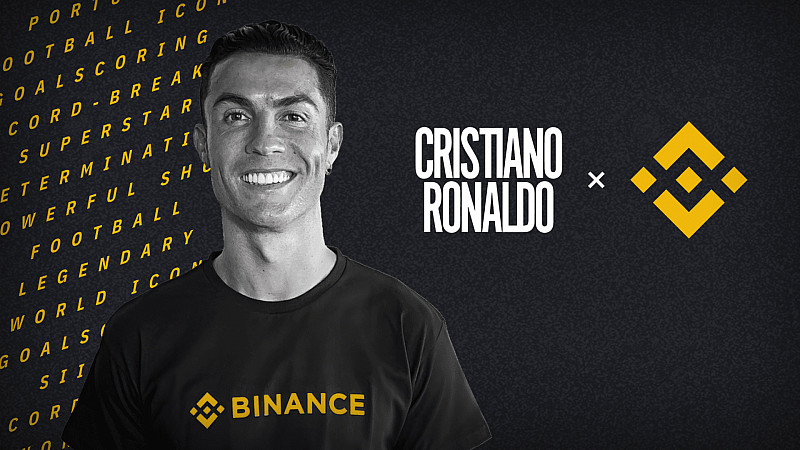 Christiano Ronaldo and Bentley Motors have both announced, separately, that they're to sell NFTs.
That's despite the struggles within the crypto sector, with some suggesting it's going through a "Lehman moment." Bitcoin, for example has seen its value fall 70% since its peak in the Autumn of last year.
Ronaldo
Ronaldo has signed an exclusive deal with Binance, which says it's "still fine, still hiring and still growing."
The 5-time Ballon D'or winner will provide a series of NFT collections, which will be exclusively sold on the company's NFT platform, using Binance Pay. The first is slated to launch later this year, featuring designs, created in collaboration with the United player.
"Cristiano Ronaldo is one of the world's best footballers, and has transcended sport to become an icon in multiple industries. He has amassed one of the world's most dedicated fan bases through his authenticity, talent, and charity work," said Binance Founder and CEO "CZ" (Changpeng Zhao).
"We are thrilled to provide his fans with exclusive engagement opportunities to connect with Ronaldo and own a piece of iconic sports history."
The company already has partnerships with the Argentine Football Association, the Brazilian Football Confederation, S.S. Lazio and FC Porto.
Last year the Financial Conduct Authority (FCA) ordered Binance to stop all UK regulated activity, over worries about "weak consumer protections" and that Binance Markets could only undertake regulated activity in the UK, with its prior written consent.
"The Binance Group includes Binance Markets Limited. Binance Markets Limited is regulated by the FCA for a limited set of activities. No other entity in the Binance Group holds any form of UK authorisation, registration or licence to conduct regulated activity in the UK," read the statement.
"Due to requirements imposed by the FCA, Binance Markets Limited is not currently permitted to undertake any regulated activities without the written consent of the FCA. This requirement was put in place because, in the FCA's view, Binance Markets is not capable of being effectively supervised. This is particularly concerning in the context of Binance Markets' membership of the global Binance group, which offers complex and high-risk financial products posing a significant risk to consumers."
At the time Binance stated that it took its compliance obligations very seriously and was working with regulators to be fully compliant in every territory in which it operated. A spokesperson added that they "have worked hard to build a robust compliance programme that incorporates anti-money-laundering principles and tools used by top financial institutions."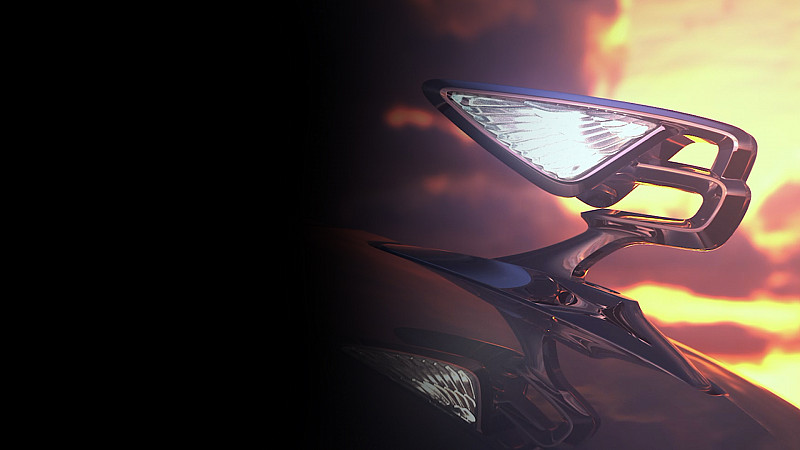 Bentley
Bentley is offering a sustainable NFT to fund its "philanthropic efforts" via a different platform.
It has partnered with the carbon-neutral Polygon Network, because of its "sustainability focus and engaged community."
In total 208 pieces will be released in a single drop, scheduled for September. 208 is the top speed of its fastest Grand Tourer (the Continental GT Speed) and the total production run of the iconic R-Type Continental of 1952 – the car that inspired the modern Bentley design DNA.
The genesis Bentley NFT will be a unique artwork created by Bentley Design and will be minted on Polygon, an Ethereum scaling platform. Polygon has pledged to go carbon negative by the end of 2022. Bentley says it will achieve end-to-end carbon neutrality by 2030, the same year when all Bentley vehicles will be fully battery electric.
"Bentley customers are living their lives online, purchasing luxury goods with digital currency, and establishing businesses in the Metaverse," said Alain Favey, Member of the Board for Sales and Marketing.
"We've always engaged our customers where they explore their passions, and today that means being present in digital marketplaces and offering NFT assets. We've seen how NFTs have raised the profiles of both art and artist, and we believe the same can happen in the luxury automotive space."
Bentley is also exploring other digital platforms, including NFCs (non-fungible chips), online gaming, Metaverse applications and the use of blockchain technology across the company.
"Polygon will provide the sustainable, low-fee infrastructure Bentley requires for its foray into Web3," added Ryan Wyatt, CEO at Polygon Studios.
"By embracing this novel tech, Bentley secures its position in the next iteration of the internet ,and doing so via Polygon's carbon-neutral network will assist the automaker on its journey toward attaining carbon-neutrality by 2030."
Proceeds from this and further activations will be used to fund Bentley's philanthropic efforts. That includes accelerated support for students interested in engineering, design, and manufacturing, plus supporting organisations working to increase sustainability efforts, especially in the transportation sector.