14 March 2022
AppLearn's CEO on the Manchester tech firm's growth plans after "eight-figure" funding boost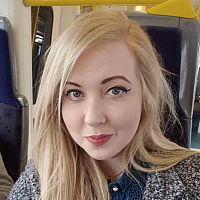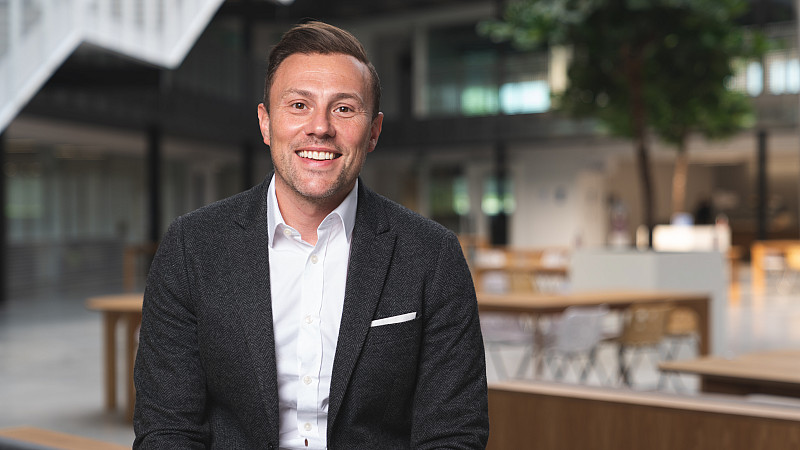 Andrew Avanessian, the CEO of AppLearn, revealed how he is paving the way to accelerate the tech firm's growth and how its digital adoption solution that "simplifies support" is vital for both employees and businesses.
Manchester-headquartered AppLearn is a digital adoption company and creator of the AI-powered Adopt digital adoption solution, designed to support employees and businesses to navigate a myriad of applications.
Leading the company forwards with its growth plans is its CEO, Andrew Avanessian, who has a wealth of experience in the tech sector and scaling businesses.
"I've always been passionate about technology," he told Prolific North. 
Starting out as only the fourth employee at security software company Avecto, he worked alongside the founders to build up the business to more than 300 people.
Prior to the company being sold to American firm Bomgar for just under £200m in 2018, "upon exit I pretty much ran 80% of that organisation", he said.
With a solid background in "scaling fast-paced tech companies and being that bridge" he joined AppLearn to "enable these guys to scale the business".
The software provider, which works with the likes of professional services leader EY, hotel brand IHG and King's College London, secured "eight-figure" funding from Silicon Valley Bank and NPIF – Maven Equity Finance in January which it plans to use to scale its international reach. 
Steering the company towards that reach, AppLearn has since acquired Slovakia-based YesElf in February with a mission to bolster its development capacity and accelerate its global growth plans.
One of his missions with AppLearn is to help users to better understand apps or software.
"I've always been passionate about building things and actually solving complex challenges.
"There's a great quote from Einstein that I always use in various presentations which is 'genius is taking the complex and making it simple'," he explained.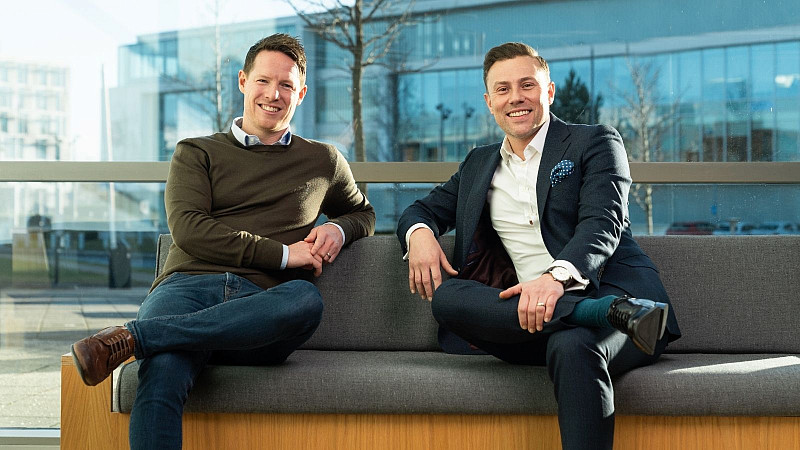 How the digital adoption platform works
"In a nutshell we are a companion that sits alongside the user delivering support," he explained, on how the company's digital adoption solution works.
The coronavirus pandemic accelerated the need for companies to embrace digital transformation, as businesses were forced to move online due to the restrictions of lockdowns and remote working.
As businesses with thousands of employees are using a "myriad of applications" all with different support mechanisms, it can lead to an employee becoming "overwhelmed" trying to navigate them, he said.
This is what has propelled AppLearn to come up with its digital adoption platform solution which "simplifies support".
According to a survey conducted by AppLearn, employees lose over three working weeks a year looking for support on how to use applications.
Through AppLearn's research, the company said the time employees spend trying to find out how to use the applications could end up costing large businesses up to £1m each year. 
To tackle this, AppLearn is seeking to simplify the way employees and businesses use applications with its Adopt platform.
The Adopt platform is designed to "layer" on top of any enterprise application such as Salesforce.
"It is embedded in the application as far as the user is concerned they can't differentiate whether it's Salesforce doing that or whether it's our tool," he said.
It is designed to be "highly personalised" based on the role of the employee, the application they are using and how much knowledge they have of using it. Through AppLearn's machine learning and AI algorithms, the platform guides a user through any issues step-by-step and it can also detect if a user is taking a long time.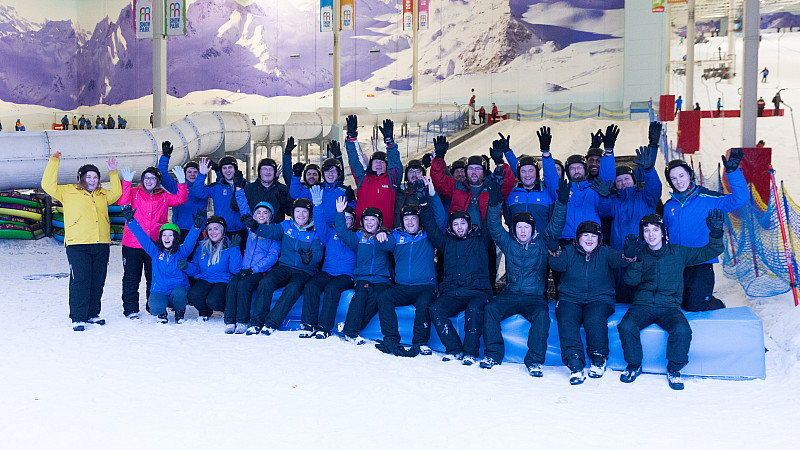 Shift to hybrid working and improving the employee experience 
Improving the experiences of employees has now become a "c-level agenda" item for businesses, he explained, as "deploying lots of technology" initially omitted how it would impact on staff during the pandemic due to "needing to do it fast".
Referring to a quote from Microsoft, he emphasised there had been "two years' worth of digital transformation in two months" during the peak of the Covid-19 lockdown.
On whether there will still be a need for digital adoption solutions as businesses slowly start returning to offices, "what you're not going to find is everyone goes back into the office and then starts using one application again. The world has changed," he said.
He explained that the tech firm is not just delivering support, its solution is designed to monitor and understand the employee journey.
It is rooted in "understanding across an organisation where all the time is getting wasted" to identify where the "tension points are" to support employees and reduce the potential hours lost in a working day.
If the technology is frustrating or takes a long time to complete, employees could end up leaving the company due to the rise in alternative remote roles.
"From an employee retention point of view, you've almost got to create an employee brand and employee advocacy that they want to work for the organisation because in theory they could go and work anywhere if that role is remote," he said.
Scaling the business and building a tech business in Manchester
On the future of the business, he said the recent "eight-figure" investment AppLearn recently secured "massively allows us to accelerate the business to grow the number of staff that we have got in the organisation significantly".
At the time of the announcement, AppLearn announced its plans to bolster its Manchester team with 60 additional staff amid a number of developments in a bid to scale the business. 
"Manchester and the North West is a great place to build a tech business. 
"I think one of the things I always found about Manchester, specifically in the North West generally, is there is a willingness to try new things. 
"There's a willingness to roll up your sleeves and get involved and actually think outside the box. I think we generally are good at that so it's a great place to build a business that is defining something that is figuring things out," he said.
As well as boosting its team, he said all aspects of the business from marketing and development budgets will increase.
While the company is already selling to the US, with offices in Boston and San Francisco, he said it will "put more funding" into this as well as focusing on "more reach" from a marketing perspective.
On the ultimate goal for the company - he said he is often quizzed on whether he plans to exit the company or whether an IPO is the next step.
"The way I think about this is you build a good business, you build a scalable business that has some great technology and the rest is easy. Whatever that looks like.
"It's exactly what I've done previously, Avecto sold for just under £200m.
"It's a cliche you hear football managers say all the time, take one game at a time but that's what you've got to do," he said.