A new study has been released looking into the effectiveness of different types of ecommerce videos.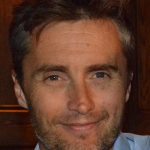 Alex Connock
Its author, Alex Connock of EndemolShine North at MediaCityUK, wanted to examine how differing editorial styles and durations would impact the customer journey.
"The ecommerce industry in the UK is growing fast and currently about £160 billion.  Online video is growing exponentially as a content industry and growing also fast as a component within the ecommerce industry, and 29% of our respondents said that they had already directly matched video viewing to purchase.  So it's a good place to be working," he told Prolific North.
"Around the world there are many territories which have a more relaxed approach to brand integration into mainstream or OTT programming, and here it is possible that e-commerce 'clickability' will be included in factual and fiction programming of a mainstream variety.  Testing what works in terms of functionalities and styles of integration of that technology is fascinating and seriously useful.  We already have interest in this study from colleagues all over the world, from Spain and Holland, to the US and China."
In partnership with IpsosMori, a survey was conducted of 2800 UK respondents, in 28 standalone representative groups of 100 people each.
Before they watched any of the test videos:
30% said have clicked on an online video to find out more detail
29% had actually made a purchase through an online video
49% usually have the sound on, when shopping online
They were then shown the video and asked: would you have bought the product?
The video below shows a summary of the research and results.
In conclusion, the study found that:
Short videos worked the best;
Content must be engaging;
Videos with people work better;
Branded content works better than a hard sell;
Mute works just as well as voiced;
Marketing multiple items works well and leads to more "buy";
Wait until the video ends before offering click to buy.
"What didn't surprise me was that short videos do very well as drivers to purchase, as I think we have seen that worldwide.  But what was surprising was HOW short that took effect.  Notably 15 seconds resoundingly beat 40 seconds as a shoppable video length," added Connock.
"Nor did it surprise me that branded content did so well as a driver of purchase, as it was clear from work I did at LADbible (where I was head of video for a period last year) and elsewhere, that lighter forms of brand integration do better than hard sell.
"I was very surprised, as are most people who see the survey, that user-generated content ranked so badly as a driver of purchase.  It's definitely one to avoid and that's a real learning for many ecommerce platforms.
"It was interesting that putting price in the video made people LESS likely to buy.  That again is really useful.  Combine that with how relatively badly the hard sell approach worked and it is clear that there is a time and a place for a hard sell, and it is not e-commerce video.  Simply translating an old TV shopping channel approach to the digital space (which is what a lot of retailers do) simply won't work
"It was genuinely surprising that in two different parts of the study we found that putting multiple items in a shopping video actually makes people MORE likely to buy."
When compared to traditional advertising, such as television, print and out of home, digital content is evolving at breakneck speed, both in terms of platform and the way people interact with it – so how critical is it for brands to keep up?
"In effect, the growth of the e-commerce video industry and the way it can integrate with (free) social platforms amounts to the construction every year of a rent-free Bluewater or Trafford Centre for brands.  It would be borderline insane for major retailers to not engage with social and mobile  platforms as potential new shopping environments, given the sheer number of millennial and other users who are on the sites," continued Connock.
You point out at the end of the report that this isn't the "last word" on ecommerce videos, but does it at least prove the value of (correctly done) video content?
"Absolutely.  The fascinating thing about digital video these days is that almost everything that people thought would be true about it isn't.  For instance for a long time it was assumed that user-generated content was the most relatable and defined what did best on social.
"Our study definitively showed that argument to be flawed, and in fact if you look at the performance of premium content on the likes of Buzzfeed, Vice, LADbible and other social channels, there too the more filmic and professional content can do exceptionally well.  The audience using these platforms is probably the most visually sophisticated and literate generation in the history of the world.
"Teenagers today have a facility with photo and video editing that was the preserve of a small creative elite only a generation earlier.  That means that to reach that audience credibly you have to display a similar level of creativity and taste – which is why the better-edited, shorter, more filmic, more branded content, less hard sell videos perform better.  It's also why the click to buy mechanism works best when you add to the basket to collect at the end rather than interrupting the piece to buy as soon as you click on the item: people like their content to be integral and they like the option of seeing the whole thing."
The report's author, Alex Connock, is the managing director of EndemolShine North at MediaCityUK. He is also chairman of the RTS in the North West and has written an Oxford University report into branded content.
To see the full report, you can email ecom@esnorth.tv