Love has finished the latest phase of the multi million pound redevelopment of the Guinness Storehouse.
The Manchester agency was first appointed to the brief in 2013, following a 5-way pitch.
This new stage is the Brewing Floor, which has been designed to replicate the experiential nature of the Advertising Floor, which it completed in 2015.
"Guinness is one of the world's truly iconic brands – and the Guinness Storehouse is one of Europe's most popular tourist attractions. Getting to understand how unique the Guinness brewing process truly is – and being able to create a memorable and immersive experience to bring it to life – was a real privilege," said Dave Palmer, ECD and founder of Love.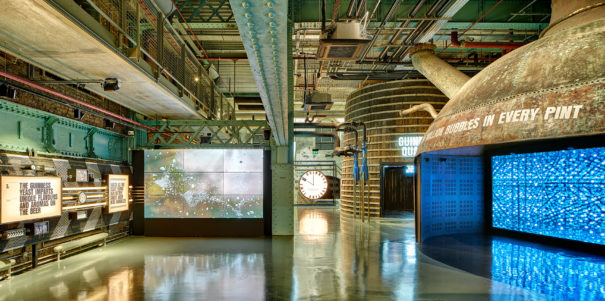 Palmer explained that the intention was to design an experience that would work for both beer aficionados and novices.
"We wanted to create a rich visitor experience, which acted to remind the world why Guinness is so iconic. We didn't want to display generic brewing steps – we wanted to highlight the unique selling points – the champion Guinness yeast, the unique roasting process, the rich heritage, as well as the amazing people involved and their brewing expertise," he continued.