09 June 2022
Duck Soup wins first drama commission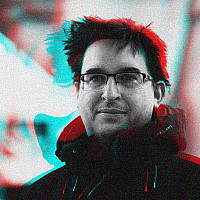 Duck Soup has won its first drama commission from Channel 4.
Dance School (working title), will be based in the indie's home city of Leeds and follows an eclectic group of dance students as they navigate coming of age.
The 8x30 minute drama will also offer 10 industry training placements to people with no previous broadcast experience.
"We are beyond delighted that Duck Soup's first drama commission is born and bred in our own city and commissioned by Channel 4 since its crucial move out of London up to Leeds," said Rebekah Wray-Rogers, Co-Founder of Duck Soup Films.
"We have been enormously lucky to collaborate with such an eclectic group of talented creatives to build Dance School and are buzzing with excitement to finally bring this exceptional series to the screen."
Created by Theresa Ikoko (Rocks, Girls) and Lisa Holdsworth (Discovery of Witches, Call The Midwife), the series will champion characters who have been meticulously workshopped" and inspired by true stories form inner-city Leeds.
"I am thrilled that my very own home of Leeds is the hub of such a brilliant and activating series, bursting with irresistible dance numbers," added Caroline Hollick, Channel 4 Head of Drama.
"Dance School is a heart-warming portrayal of the hardships young people are increasingly exposed to, but it's equally a celebration of inspiring and authentic stories that will resonate with our viewers. It's important that Channel 4 not only reflects the voices of the nations and regions but also continues to support growth and training to individuals. I'm delighted that by partnering with Duck Soup and the NFTS, 4Skills can open doors to the next generation of emerging talent, ensuring the creative sector remains accessible to all."
Street casting and recruitment will start over the summer, with filming slated for the Autumn, in and around Leeds.
4Skills and the National Film and Television School (NFTS) are partnering with Duck Soup to provide 10 paid full-time placements on the production. This will include training, mentoring, one-to-one sessions and career planning.
"This is an amazing opportunity for ten people to break into the broadcast industry and gain real-life work experience on a national television drama series. This really has the potential to be a life-changing moment for these ten trainees and show the kind of impact Channel 4 and 4Skills can make on people's lives," said Sinead Rocks, MD Channel 4, Nations and Regions.
Dance School is supported by the government-funded Young Audiences Content Fund (YACF), to bring new material to audiences 18 and under. It's also backed by All3Media International; Screen Yorkshire and Northern School of Contemporary Dance.
"It's a joy to join forces with such fantastic partners to support Duck Soup and to bring audiences a story whose heart and soul is rooted in one of our region's most vibrant cities," added Caroline Cooper Charles, Chief Executive and Executive Producer for Screen Yorkshire.
Channel 4 took a minority stake in Duck Soup Films as part of its Indie Growth Fund initiative.