12 October 2018
Manchester Airports Group partners with Silicon Valley innovation platform
Manchester Airports Group is aiming to put itself at the forefront of travel industry innovation with a new partnership.
Silicon Valley-based startup accelerator and corporate innovation platform, Plug and Play is to collaborate with MAG in its first airport deal.
"We have developed a successful airport e-commerce business in the UK, and a rapidly growing US business too," explained Andrew Harrison, MAG's CEO, Airport Services.
"As we continually look for new and innovative ways to develop our business, becoming Plug and Play's first airport Anchor Partner is the perfect way for us to find fresh new ideas, whilst supporting innovation and entrepreneurialism across the travel sector."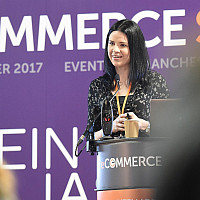 Register for the eCommerce Show North here
The eCommerce Show North returns to Event City on November 6th and 7th 2018
Last year, the group established its own in-house technology and e-commerce business, MAG-O.
"We are thrilled to onboard MAG as our first airport Anchor Partner. MAG already has a head start on most airports as it relates to digital transformation," said Amir Amidi, managing partner, Plug and Play.
"Our goal is to be an additional catalyst in MAG's future innovation roadmap and ultimately enhance the traveler's journey through their ecosystem."
Plug and Play has accelerated more than 110 startups since its launch in 2016.