21 September 2018
Skiddle gamifies its Rep system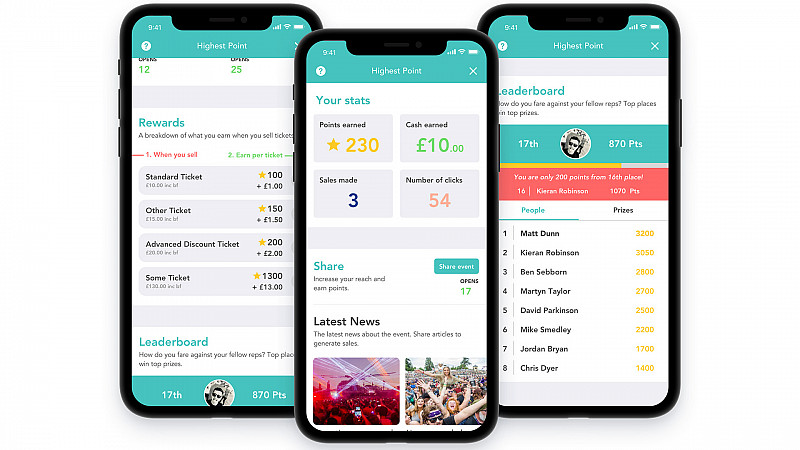 Preston-based Skiddle, has upgraded its online "Rep" system in an industry first.
While many ticketing outlets reward customers for promoting events by forwarding trackable links to friends and family. Skiddle says it is going further, by asking reps how they would like to be rewarded - whether through cash, or reward points for backstage passes, free drinks or VIP experiences.
There will also be a leaderboard, with top sellers getting further rewards.
"By offering customers a choice: earn points towards rewards or money for every ticket sold, we have opened up the Rep feature to everyone, tapping into established behaviour of sharing events with friends and family," explained Ben Sebborn, co-founder and CTO of Skiddle.
"With huge rewards up for grabs and a leaderboard to track progress, the Rep feature is designed to interact with customer behaviour in a seamless fashion and can be operated and monitored entirely from our App. The feature is also hugely beneficial to promoters, removing risk and time overheads, whilst maximising the amount of reach and tickets sold for each event."
The app has been released to coincide with the start of the student year.