02 May 2019
Insolvency vote as Dreamr creditors back CVA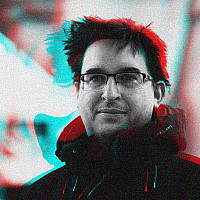 Dreamr has appointed a business recovery specialist to pay off its creditors.
RPG has been brought in by the Manchester agency after creditors unanimously voted in favour of a CVA (Company Voluntary Arrangement).
This means that Dreamr will be able to continue trading and will use the CVA to pay £248,438 to its creditors over a fixed period of time.
According to Companies House, Dreamr has two directors, Barbara Makinson-Walsh and Jack Mason, after Mylo Kaye resigned in March 2018.
Mason is also a director of Dreamr Ventures Ltd, which remains active. In February this year, it changed address from the WeWork building on Quay Street, to 2 Mount Street, which is also where Dreamr Ltd is based.
Kaye resigned from Dreamr Ventures in January last year.
Mason and Kaye were also directors of RedFishMedia, which began winding up proceedings in September 2017 and was dissolved in February 2019.
Jack Mason released the following statement to Prolific North today:
"We have recently entered into a CVA in order to fully honour 100% of creditor debts. 2018 led to numerous challenges in a very competitive market and Brexit uncertainty hasn't helped.
 
"We have developed a refined, leaner service offering for 2019. The introduction of complementary marketing and start-up support, leaves us in a far better financial position, which led to full support and approval from creditors on the CVA.
 
"I felt it highly important to honour our obligations and pay creditors in full, and safeguard as many jobs as possible."