11 November 2021
Digital City Awards judges share their insights on submitting a winning entry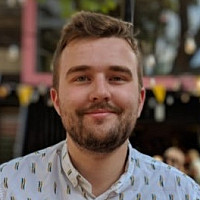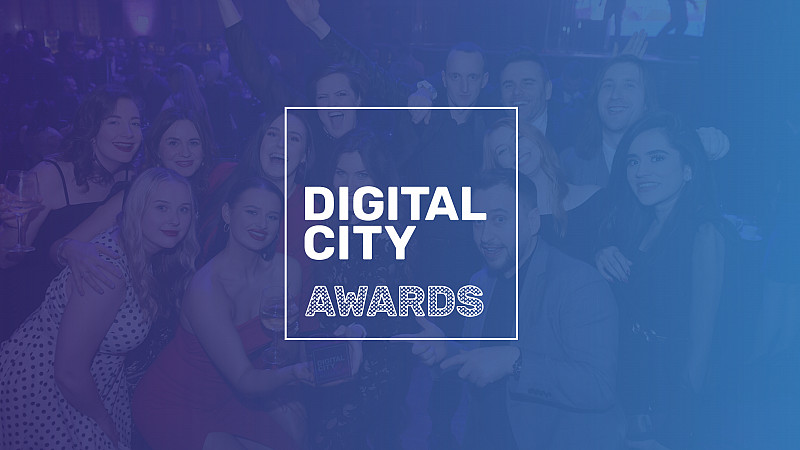 The illustrious panel for 2022's Digital City Awards - industry leaders drawn from across the digital sphere - have explained what they'll be looking for in an entry.
The Digital City Awards, a central part of next year's Digital City Festival and taking place on March 10th in Manchester, are open for entries now and recognise the organisations, teams and individuals building a better future through tech.
Early Bird entries for the awards close on December 10th, with the final deadline for entries arriving on January 13th.
The judging panel includes names like Anna Sutton of The Data Shed, Melissa Hermitt of Dept, Michelle Mullany of EY, and Stephanie Jeanmougin of Hootsuite.
The judges will decide the finalists and winners for all the awards, and the shortlist will be revealed on February 3rd, 2022. Enter the awards today for your chance to have your work seen by leaders in your space and be in with a chance of winning.
Two awards - for Digital Leader and Young Digital Leader of the Year - are free to enter, either nominating yourself or a peer, and will be decided by a combination of judges' scoring and a public vote.
We've spoken to a selection of this year's panel on what they themselves will be looking out for at this year's awards - and what a winning entry looks like to them.
Kate Patton, Entrepreneur Engagement Manager - North East England & Yorkshire, Tech Nation
I truly enjoy when I am asked to take part in judging awards. It allows me an intimate viewing platform of the real inner workings of the tech world at any given time, guts and glory. 
It's exciting and it fills me with hope with how inventive and brave we humans still are, as it takes true bravery to become an entrepreneur and often it can feel like a lonely, unvalidated journey. 
When it comes to evaluating, every one can take a different approach, but for me there are three consistencies that I really look for when I judge awards:
1. How clearly and succinctly can you describe not only the business or value proposition, but also give granular insight to how you are solving a specific pain point? 
The passion that's conveyed is important along with clear outlines of what you have solved. This heady mix of passion with clear problem-solving always grabs me.
2. Clear market traction - or an explanation of how you are going to achieve this. I too often read "we're the next big thing, set to make enormous revenue, and we'll be valued at this crazy number." 
I have no interest in this, and nor does a savvy investor. Once you know how your competitors sit, the better you should be at defining an action plan to overcome obstacles to growth, and how to differentiate yourself. 
3. When - this is that almost intangible thing to describe. You just know when you sense a company is doing something special and the timing, stars, and everything else are aligned.
Dave Glanville, Digital Engagement Lead, Covea Insurance
I'm a real believer in the power of the North, from sea to shining sea there's so much talent and resource right across this part of the country. Creativity, resolve and pragmatism are things that people from Liverpool to Manchester, Leeds and Hull all have in common and that's what makes for such a thriving digital and creative industries here. Part of the reason I enjoy judging these awards is the opportunity to see more of the shining light of what's going on here.
When it comes to awards I'm looking for two main things: Data and Strategy. Tell me about the insight you base your strategy on, show me the evidence of the impact your campaign or organisation has had and the outcomes you've achieved. There should be a clear link between your aims, your delivery and your outcomes.
You don't get a lot of words to play with in the submissions so use them effectively, answer the question you're asked (not the one you want to answer!) and try not to repeat yourself too much. And I guess finally remember that judges see a lot of entries so try to keep it jargon and acronym free, especially if you work in a really niche sector or campaign. Good luck to everyone submitting entries this year!
Suzanne Aspden, Group Marketing Director, Fluent Money
Writing award entries that stand out from the crowd is challenging, but is undoubtedly easier if you are responsible for initiating the concept and implementation. After all, no one has the same authority on your content! The key thing for me personally is to tell a story in keeping with the questions you are being asked to answer, with a beginning (the insight, why you are doing this), a middle (what) and an ending (the output and achievement also including numbers to substantiate where available).
Without being too prescriptive this basic framework will ensure you tell the judge what you want them to know without duplication of the content, and consideration of all relevant aspects. Make your entry interesting, engaging and most importantly, completely authentic. This helps to demonstrate individuality and passion for what you have accomplished - don't be too reserved.
Although it is not always appropriate, entries written in the first person help to bring the story to life. I always think that adding third-party endorsements for what you have achieved adds weight and credibility to the achievement. It's a very simple request, but please check and double-check your entry for spelling and grammar as it's disappointing when a potentially fantastic entry is littered with errors
Amy Wild, Chief Commercial Officer, Northcoders
For me a great award entry stands out from the crowd.
All too often generic PR and company bios are used in entries; this tells the judges that a lack of thought or care has gone into the entry - or that this is one of many submitted.
For me, the entries that stand out are the ones that convey the passion and enthusiasm for the product, service or concept being talked about. What really excites me is hearing about the people behind the entry: The journey the team has had to take to get to where they are today, how the concept was conceived, and how they've evolved, overcome problems and adapted as people. 
The result of this means the end product is not just about "making the big bucks" or market share wins. Lessons learned, cultural shifts, environmental changes, business transformation or wider social benefits, for example, are all 'wins' in my eyes, so try and avoid throwing stats around that just involve making money.
An award entry that is authentic, honest and written with passion will always grab my eye!