11 March 2020
"How we work together sets us apart": GMCA Digital Lead welcomes business delegation to Digital City Festival Leaders' Reception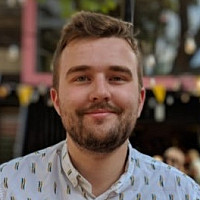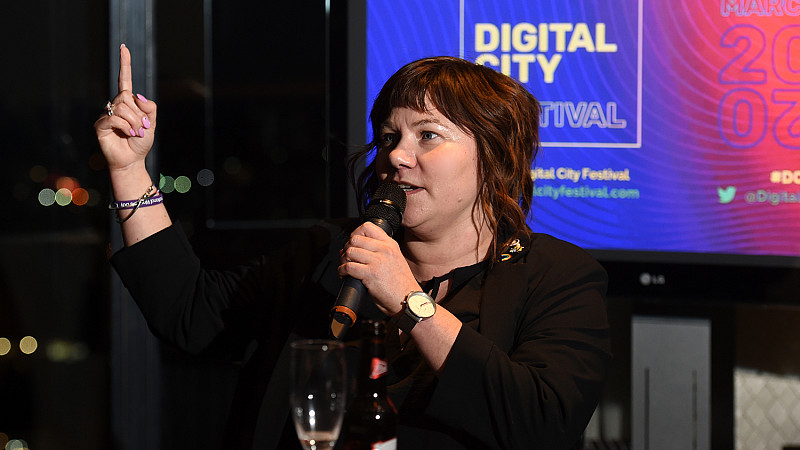 On a beautifully clear evening at Manchester's fashionable Cloud 23 overlooking the city's skyline, nearly 100 of the region's business figures gathered to mark Digital City Festival and the opening of today's Digital City Expo.
Ahead of the two-day event that's set to attract thousands to Manchester Central, to meet companies from marketing, eCommerce, tech, media and more, an international delegation also joined the networking event which was sponsored by iomart.
Guests enjoyed not only the view of Manchester and the opportunity to network across industries and specialisms, but drinks and canapes together at the iconic venue.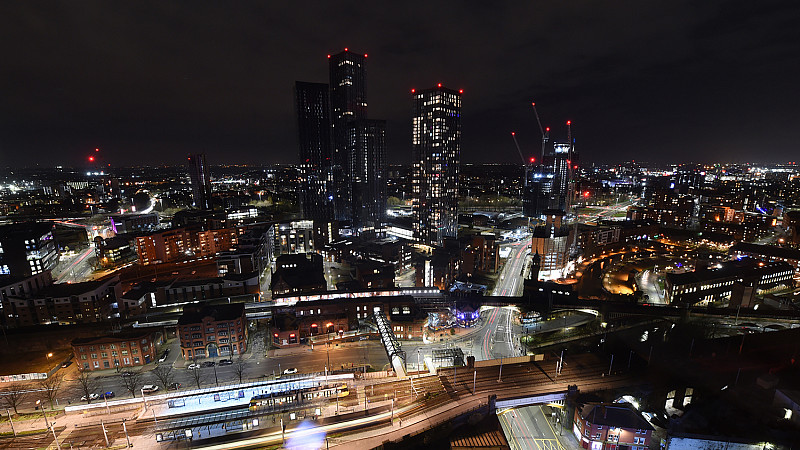 The evening was opened by Festival Director Martyn Collins, who welcomed those in attendance before introducing guest of honour, Cllr Elise Wilson, to speak. As well as introducing the city region's modern digital blueprint, she explained why an event like the festival that gives people face-to-face time with peers in their industry and aspiring groups is vital.
She explained that in the blueprint, nobody would be left behind - and it would be responsive to people's needs; being updated and reviewed on a yearly basis rather than being established as a five-year plan. "If we're going to do this right," she said, "we're going to take people with us."
Similarly, she welcomed the aspiration of a yearly festival bringing together people of all experience levels to meet face-to-face, saying "if we're serious, we have to get together and work together."
Wilson's overriding message was of optimism for not just this coming week of digital events, but for the city's digital future as a whole - but a message that it cannot be about development at all costs. "The people of Greater Manchester are at the heart of what we're doing," said Wilson. "It's how we work together that's going to set us apart."
Greater Manchester's stated goal is to be a top five European digital city-region, and the blueprint explains where the city-region is, and where it wants to be. Wilson celebrated the steps towards their goal that Digital City Festival is ensuring.
In Manchester, she said, "people think the worker bee [symbol] is because we're busy working... It's really because bees go out and share, then come back and make something amazing."
Digital City Festival started on Monday (March 9th) with an opening event at the offices of Nasty Gal on Dale Street in Manchester, attended by Greater Manchester Mayor Andy Burnham, who compared it to the world-famous SXSW festival, and said the city's greatest asset is its people. A wide range of festival fringe events have already taken place across the city, with more planned all the way up until Friday.
Today marks the beginning of the festival's cornerstone event - Digital City Expo at Manchester Central, taking place on the 11th and 12th. It'll bring together delegates from across the digital industries both to meet representatives from innovative businesses as well as hearing from influential thought leaders in their field across the event's eight stages.
Registration is free and gains access to all sections of the expo as well as every talk. Walk-ins are also accepted on the day. More than 6,000 are currently registered - click here to reserve your place.