30 July 2020
Visualsoft launches e-commerce site for Middlesbrough FC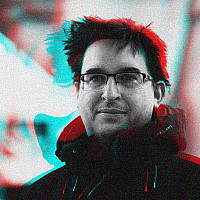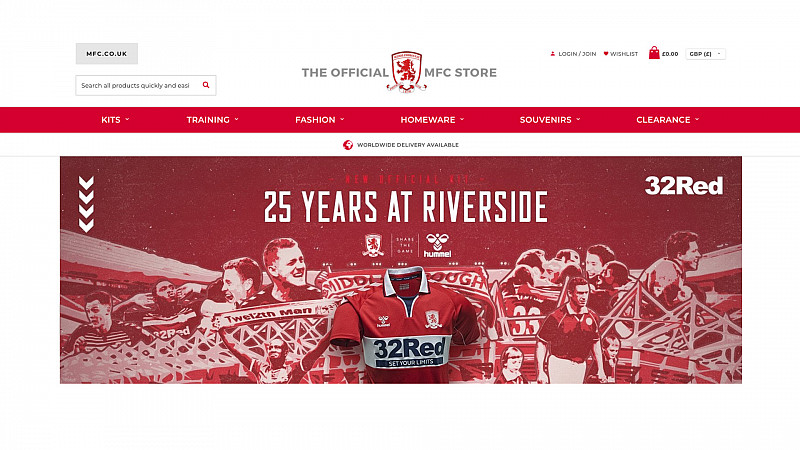 Visualsoft has completed its first ever football club website, with a new ecommerce operation for Middlesbrough FC.
The agency, which is also based in the town, is working with the club on a "shared success" model, which means that Visualsoft's fee is based on a "small percentage" of online sales generated by the new site.
"Sports retail and football clubs are a new market for Visualsoft and we're thrilled to be moving into this area – the fact that Boro is a local club to Visualsoft's headquarters is the icing on the cake!" said David Duke, COO at Visualsoft.
"The opportunities for online marketing to drive website traffic are really special in the sports sector because you're working with a really loyal fan base, and of course there are regular matches and player signings to drive engagement. Sporting clubs are really starting to take online marketing and ecommerce seriously, recognising that they are powerful ways of simultaneously driving interaction and generating new revenue sources. We're hoping that this will be the first of many partnerships with football teams and other sporting clubs."
Through the site, fans can buy kit, sporting equipment, fashion garments, homeware, souvenirs and gifts. Later in the year, it will also add shirt personalisation.
As well as producing the site, Visualsoft will provide search engine optimisation, conversion rate optimisation, social media, as well as the website build, hosting and maintenance.
"Visualsoft really understood what we were trying to achieve in terms of reaching out to our fans, making the most of the great relationship we already have and generating new lines of revenue through online sales," added Jo-Ann Swinnerton, Head of Retail at Middlesbrough FC.
"The company has a really dynamic and creative approach to ecommerce, and is helping us find new ways of driving traffic to the website, as well as generating sales once those browsers arrive. We're looking forward to continuing working with Visualsoft in the months and years ahead."