19 December 2019
Amazon to create more than 1000 new jobs in County Durham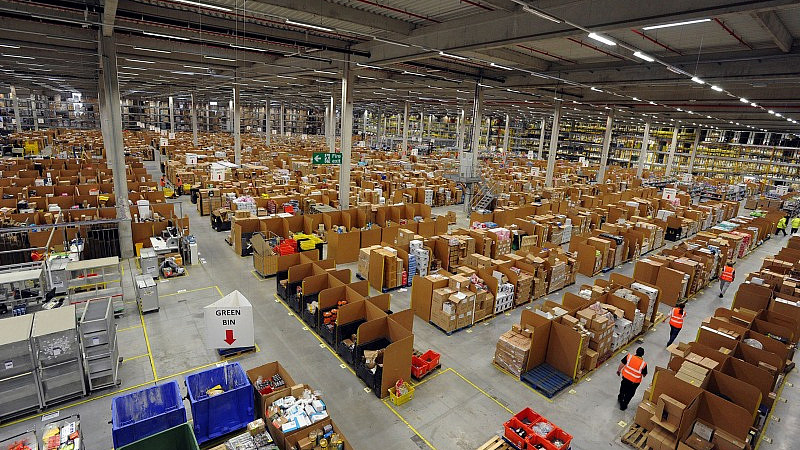 Amazon has announced that it will create more than 1000 permanent jobs in Darlington with its new Fulfilment Centre.
It's setting up the operation to meet customer demand and enable SMEs to scale up their businesses.
"We are excited to start the New Year with a recruitment drive for 1,000 new permanent roles in Darlington, with competitive wages and comprehensive benefits starting on day one," said Stefano Perego, Amazon's Vice President of UK Customer Fulfilment. 
"We are delighted to expand our operations in the North East with this new team playing a crucial role in delivering a first rate level of service for our customers."
The site will be fitted with the company's advanced Amazon Robotics technology. The robots slide under a tower of shelves where products are stowed, lift it and move it through the fulfilment centre.
"It is a pleasure to welcome Amazon to Darlington. There has been a great deal of interest in the site as building work has progressed, so it's great to get this announcement just before Christmas. The jobs, investment and ongoing economic benefits this development will bring can only be a good thing for Darlington. I am sure this is just the beginning of long and fruitful working relationship between Amazon and Darlington," added Councillor Heather Scott, Leader of Darlington Borough Council.
Amazon currently has 21 fulfilment centres in the UK, but Darlington will be its first in the North East.