26 August 2020
Vianet issues hopeful trading update following lockdown hit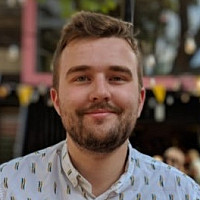 It's not been an easy period for Stockton IoT firm Vianet, whose main market of pubs and restaurants have been locked down on the whole - but it is expecting a strong return to growth based on current trends.
The Internet of Things company noted the "material impact" that the enforced closure of hospitality businesses had on its clients, but has issued a trading update which is full of optimism. This is due to a more successful reopening of pubs and restaurants since July than they had predicted, and a year-over-year increase of sales of beer.
It managed to generate goodwill among its customers by reducing rates to around 30% for those businesses who were closed. When some reopened, prices stayed lower - with those opening up paying about 70% what they normally would.
Vianet provides insights to business owners, offering information that operators can use based on the devices implemented within their businesses. As customers tentatively returned to businesses post-lockdown, many more required cashless solutions, leading to bolstered sales among contactless units from Vianet since June.
Vianet Chairman, James Dickson, said: "From the outset of the pandemic, our intention was to manage our cash and come through COVID-19 strongly and in better shape to take advantage of the significant opportunities available to the group.
"Our actions to support our customers and maintain investment while sustaining a good level of recurring revenue, which was ahead of our own expectations, have placed the business in a highly encouraging position to benefit from the increased demand for data insight and contactless solutions as the economy recovers.
"We are also very much aware of the difficulties our employees have faced during this time and we are proud both of their collective response to the crisis and the fact that our level of staff engagement during this period has had strong employee approval, resulting in a significant increase in survey ratings to over 80%."