23 April 2020
Hundreds of musicians join "drumming weatherman" for BBC News performance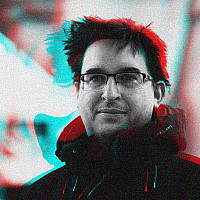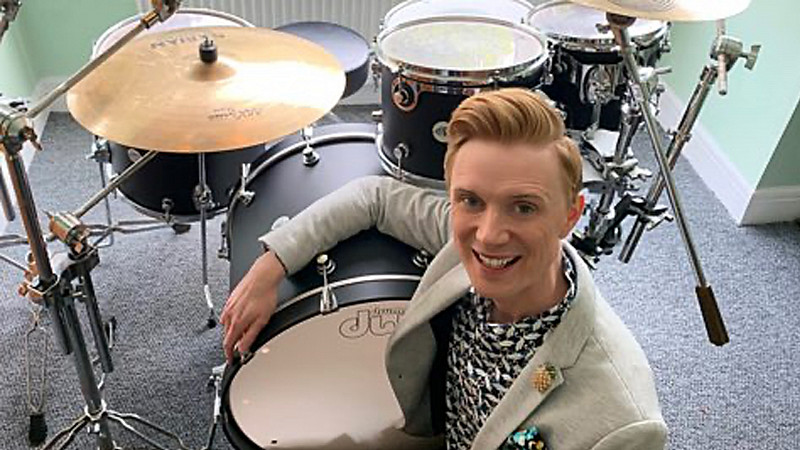 Hundreds of people around the UK have submitted performances of the BBC News theme music, after being inspired by North West Tonight's weatherman, Owain Wyn Evans.
The BBC has put together a video of some of the submitted entries for his Big House Band.
Last week, a video of him drumming the theme tune went viral and has been viewed more than 5m times, making headlines around the world.
The 500 people who sent in clips ranged from a man playing the trumpet in a bubble bath, to a barber shop choir. David Lowe, the composer of the original music also features, sending in a clip of himself playing the banjo.
"Like so many other people I have been working from home since early March and doing my weather bulletins from my garden or dining room, sometimes with the help of my cat. I thought it would be a bit of fun to put a bit of a weather forecast in front of a rocked up drum track to the BBC News theme... and it's gone bonkers darlings! I had no idea it would be such a hit," said Evans.
"It's absolutely brilliant and I'm so pleased that so many people have wanted to jump on board with my Big House Band. We've had so many fabulous entries and have made a video of some of them which is another bit of fun really."
He's best known for presenting the weather on BBC North West Tonight, having joined the Salford-based team last year from BBC Look North.
"Our aim with this project was to unite the communities of England through music, inviting audiences to pick up anything from an electric guitar to the Indian drums and even pots and pans, for a moment of shared creativity," added Head of the BBC In the North, Rozina Breen.