28 April 2020
Prolific North Awards: Meet the Small PR Agency of the Year 2019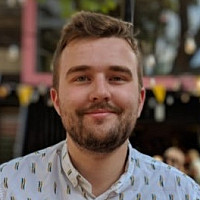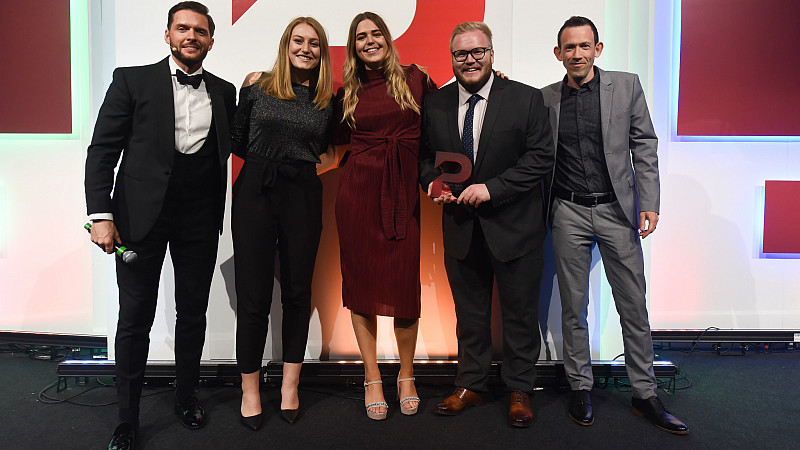 UPDATE: This year's event is now going to be held virtually
Last year's stylish Prolific North Awards saw Prohibition - the Leeds PR and social media agency - taking home both Best Integrated Campaign as well as being named Small PR Agency of the Year.
Winning a Prolific North Award can make a huge difference to a company - and some of the region's leading agencies and brands have taken one home in the past.
Prohibition's campaign award was won for their work alongside photobook company CEWE. Later in the night, they were awarded Small PR Agency of the Year - with judges describing them as having "been bold and reinvented themselves in a challenging market."
The 2020 Prolific North Awards are now open for entries, with the winners to be announced at our gala dinner on September 8th at The Point, Lancashire County Cricket Club.
The Prolific North Awards bring together creative, digital and tech professionals to a stylish event where they can raise a glass to the top talent in their industry, and celebrate with colleagues and peers. Last year's edition was no different, hosted at Victoria Warehouse in Manchester and uniting hundreds from our community.
This year, despite the coronavirus-mandated interruption, the Prolific North Awards are expected to be back and stronger than ever. You have until June 26th to submit an entry.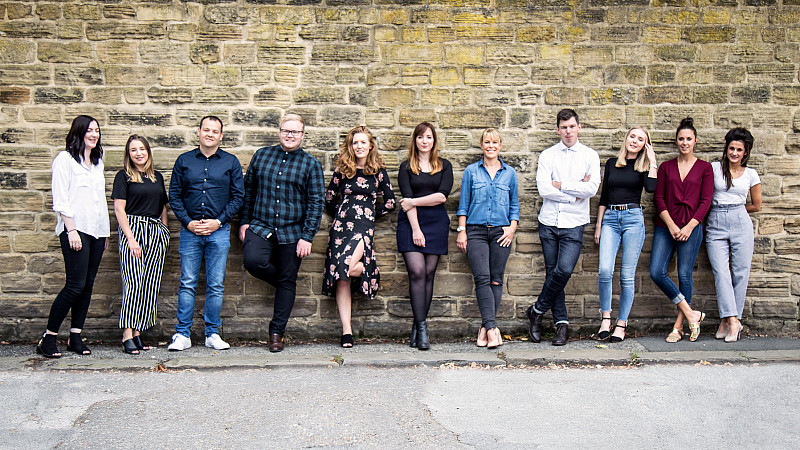 Prohibition is a PR and social media agency based in Leeds, with a small team which has done top work for clients including Interflora, Goldsmiths, and Watches of Switzerland. 
Will Ockenden, Director at Prohibition PR, explains the story behind their award-winning campaign. "We encouraged people to turn their back on the trend for taking so many 'meaningless' photos in today's digital world. We linked up with a mental health charity as well as several high-profile amateur photography influencers.
"The results of the campaign were among the best we've ever achieved, with a direct impact on the brand's bottom line."
It's this kind of tangibly successful campaign that impresses the judging panel at the awards.
How did they win Small PR Agency of the Year? Ockenden says, "we told the story of how we had repositioned the agency over the previous 12 months to respond to the challenges of what it means to be 'integrated' in 2019. It's been a fascinating journey that has seen us have our most successful year yet, and our approach obviously resonated in some way with the judges."
Alex says that Prohibition has become "pretty selective" around the awards they choose to enter. "We're interested in awards that can broaden our footprint beyond Yorkshire, which is where the majority of our clients are these days, as well as showcase our strengths as an agency.
"The Prolific North Awards ticked both these boxes, and as a result, were important to the whole agency." He says that they were "absolutely buzzing" to be named Best Small PR Agency - "all of us earned it in one way or another."
The awards night is always a must-attend event featuring great entertainment, the chance to raise a few glasses in celebration, and network with people within and outside your specialism. Due to a last-minute scheduling clash, neither Will nor MD Chris Norton could get there - but the rest of the team came to Manchester on the train for the event.
"
Winning the awards has opened doors to us, and got us on a few pitch lists.
"They had to leave early to get the last train home, and actually found out we'd won PR Agency of the Year via Twitter at Piccadilly Station. They were whooping on the platform apparently - and getting a few funny looks!
"At a previous year's awards, we actually sat on a table next to the guys from the very talented Über agency in Sheffield, who later on became a client!"
Since 2019, when Prohibition took home its two awards, things have continued to change and get even better. "We've matured as an agency, focusing on investing heavily back into the business. This has seen us grow our senior management team, launch a creative division, as well as further sectorising our offering. But we're still the same innovative agency with a strong company culture that we've always been."
Has winning the Prolific North Awards had an impact? "I'm sure," says Will, "winning the awards has opened doors to us, and got us on a few pitch lists."
I ask him what his abiding advice would be for those hoping to follow in Prohibition's footsteps and maximise their chances of success at this year's Prolific North Awards. "Don't spread yourself too thin," he recommends. "We've always entered the categories where we've got a real story to tell - either amazing creative, or game-changing results.
"The awards are really competitive, so it's essential you play your strongest hand!"
The Prolific North Awards are open for entries now, with a deadline of June 26th. Find out how to enter here, and follow the steps to complete your entry, and be in with a chance of winning. 
Sponsors