11 June 2019
Review and photos from the inaugural Creative North conference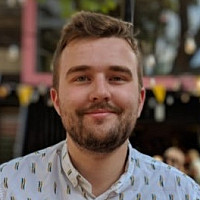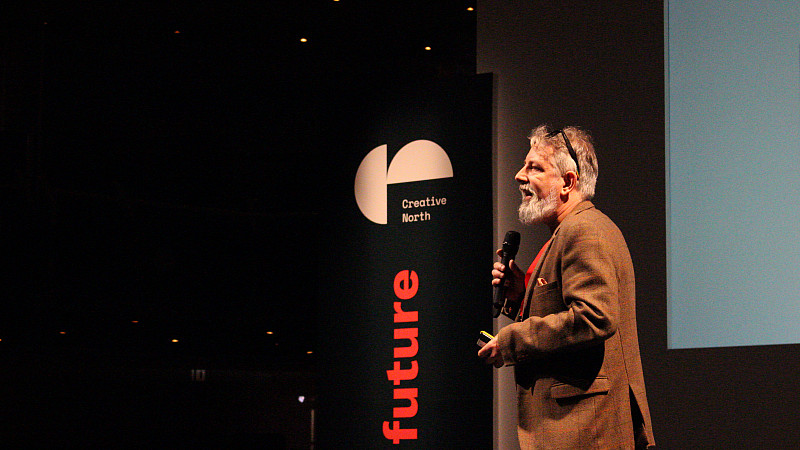 On Friday, the city's creative copywriters and content specialists gathered to learn and network at Creative North, a new conference hosted at the Royal Exchange Theatre.
Around 200 were in attendance, with delegates travelling from as far as Devon to hear from the line-up organisers Hampson Nattan Williams had secured - who included Naomi Timperley, Anna Pickard, and Tolani Shoneye.
Creative North was founded by Martin Williams, Andrew Nattan and Ben Hampson after they identified "a Creative North shaped hole... in the North. We talked about it on the train back from last year's Copy Capital. We decided to do something about it."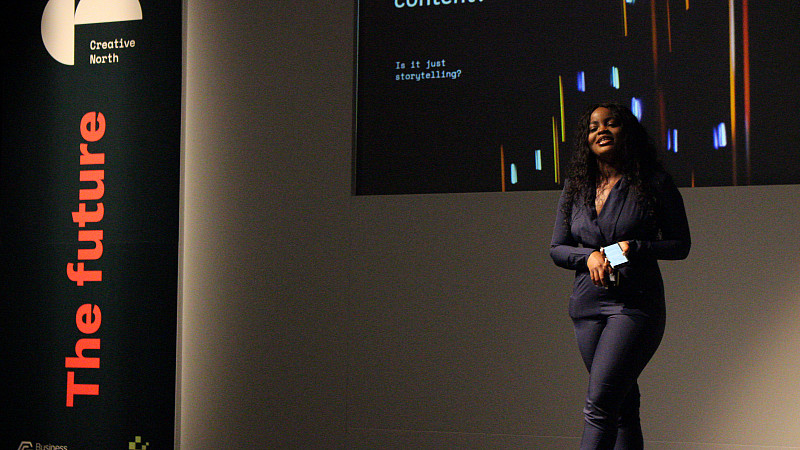 The theme of the day was 'The Future of Content', with speeches that encompassed the academic and the informal, and ranged from unsureness about the future, to unbridled optimism.
Following coffee and breakfast, the day started with an introduction from Martin Williams from the organisational team, who warmed the amassed creatives up and got them thinking. His driving message was "control what's controllable [and] invest in yourself." Williams was followed by senior copywriter Peter Stephen, whose focus was on authenticity - how some brands get it right, and others get it so very wrong.
Tolani Shoneye, digital content creator and co-host of The Receipts Podcast, was next on-stage, with a talk on the power of storytelling. With a dig or two at Game of Thrones, she drove home that stories are at the heart of everything - letting people find their niches and speak to people honestly and impactfully. There are fewer gatekeepers than ever - but that means more diversity of voices, in many cases.
She was followed by Tom Cheesewright, Applied Futurist, who took a critical view towards the changing world. As social constructs continue to fragment, and choice becomes much wider, this could pose real difficulties to communicators who want to reach people on their terms, and reach a wide audience.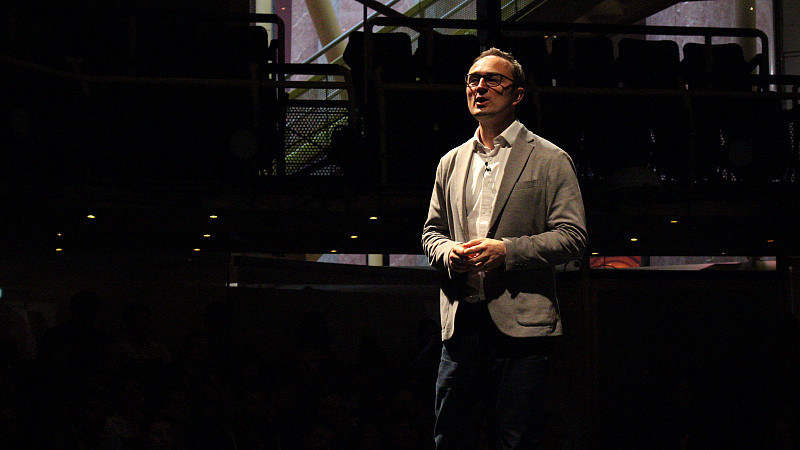 A round of quick-fire presentations from the University of Salford's Robert Ritchie and Social Chain Paid Social Director Roxy Parker provided unique insights. Ritchie's talk used the example of Burning Man, where people come together to create a temporary community, to explain how he drives organisational innovation and engages staff - "igniting fires" by setting a mysterious challenge to his colleagues. Parker's presentation on social trends gave an up-to-date overview of what strategies content creators can put in place to take advantage of the changing online world.
Next came one of the Most Influential Women in UK IT, Naomi Timperley - a specialist in engagement for the tech and digital industries. Naomi, who was splitting her time between Creative North and a startup bootcamp, told delegates "Life's a pitch," and encouraged everyone to spend more time listening than talking. "Tell good stories," she emphasised, and "find common ground with people."
Cardiff University's Dr Francesca Sobande, Lecturer in Digital Media Studies, took the stance that virality has changed the nature of intellectual property rights, and that user-generated content should be defended as people's own legitimate work. Immediacy and virality have become "fetishised", and the constant demand for content continues - leading to brands trying to imitate people's real voices, without making more structural changes.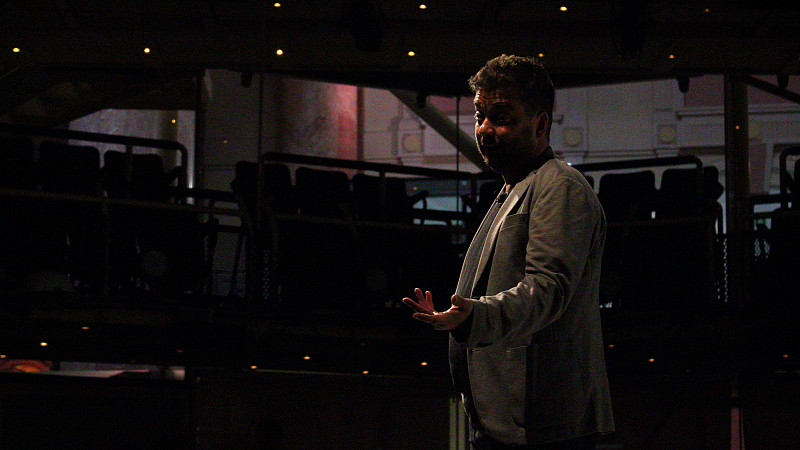 As Creative North began its run-in to the end of the day, one of the day's biggest names took to the stage. Anna Pickard, Head of Brand Communications at Slack, had flown in from California to take part. She discussed Slack's unique, friendly and occasionally playful tone, as well as how to "write without your hands on the keyboard", communicating to a larger team how to maintain Slack's voice across many channels; even in multiple languages.
She also emphasised how vital it was to maintain voice while modulating tone - keeping some things the same while tailoring communication to every situation.
The final speaker to wind things up was tone of voice specialist Nick Parker, founder of That Explains Things, whose funny and engaging talk took a look at the times brands got TOV right and the many more times they got it wrong, whether we've reached "peak tech naming", before finishing with the variety of voices brands can pick.
After a long but educational day, the very first Creative North came to an end - having attracted up to 200 attendees and hosted nine internationally renowned speakers. Following this, delegates were invited to enjoy a few drinks together with the special guests and organisers.
Friday's event, which was supported by Business Growth Hub, Nettl, Autosermo and the DMA, was such a resounding success that the organisers have already expressed their intention to keep going next year - giving Manchester's creative specialists even more room for growth.