19 March 2019
Educate North Awards 2019: The shortlist revealed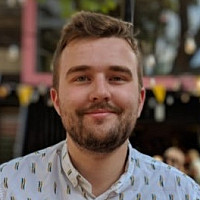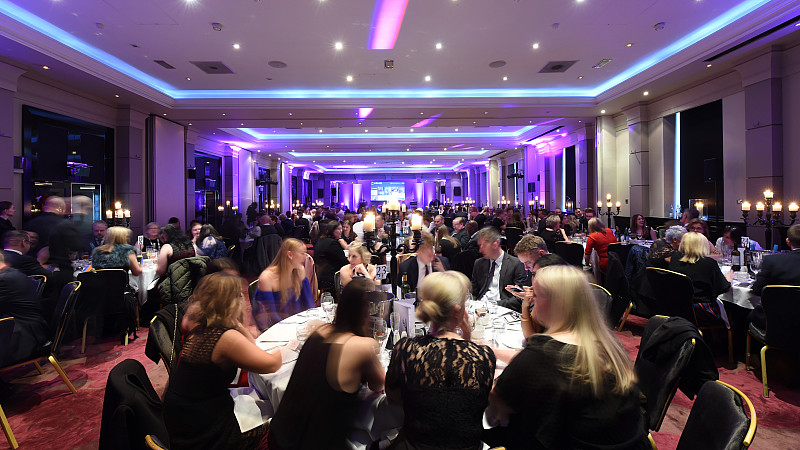 Prolific North is thrilled to announce the Educate North Awards 2019 shortlist.
The most highly anticipated awards for the region's university, further and higher education sectors will be held at the Hilton Hotel on Deansgate in Manchester on April 25th.
The Educate North Awards are delivered by Don't Panic Events, with Prolific North as media partner and Carm Productions as event partner. Thanks must also go to radio partners Heart Yorkshire, Smooth North East and Smooth North West, as well as category sponsors Communicorp UK, Ministry of Results, and Protocol.
Former BBC and Granada Political Editor, Jim Hancock, will present the Awards for the second year at an illustrious gala dinner. Hundreds of educational specialists are set to come together at the annual event to recognise those most successful in their respective sectors.
Photos from last year's Educate North Awards
Educate North Awards - The Shortlist
Business/Industry Collaboration – HE/FE Sector
Backstage Academy
Career College North East
Greater Manchester Higher - FastTrackers project
National Employer Training - a department of Grimsby Institute of Further and Higher Education
Newcastle College & Responsive Engineering
Preston's College & Leyland Trucks
The Launch Group & Newcastle College
The Manchester College & Flow Creative
Tyne Metropolitan College - Department of Engineering
Wigan & Leigh College Business Services Team - Apprenticeship Engineering Project for Electricity North West Limited
Business/Industry Collaboration – University Sector
Leeds Beckett University - Speech and Language Therapy Students Summer School 
Newcastle University - Creative Fuse North East
Newcastle University - Estate Support Service
University of Central Lancashire - Creative Innovation Zone
University of Central Lancashire - Lancashire Science Festival
University of Central Lancashire & St. Catherine's Hospice Collaboration - Developing Futures
University of Chester - Chester needed professional help, and got it!
University of Chester - Eco-Innovation Cheshire and Warrington
Social Mobility Award – HE / FE Sector
Birkenhead Sixth Form College - An Engine of Social Mobility
Cambian Tyldelsey School Team
Learning Curve Group 
Oldham Sixth Form College
Preston's College - 14-16 Alternative Provision
The Manchester College
The Manchester College - The Ideas Foundation Employability Bootcamp
Tyne Coast College - North East Sports Academy
Social Mobility Award – University Sector
Cumbria Collaborative Outreach Programme - Hello Future 
Leeds Beckett University & the University of Huddersfield - Progression Module
Newcastle University - North East Collaborative Outreach Programme
Newcastle University Careers Service
Northumbria University - NUSTEM Primary School Partnership
University of Chester - STEM Green-Power Car Challenge
Business Collaboration & Partnerships Award
Chester Business School, Centre for Work Related Studies - Senior Leaders Master's Degree Apprenticeship
Newcastle College
Preston's College & the Central Lancashire Construction Skills Hub
The Manchester College - The Ideas Foundation Employability Bootcamp
University of Chester - Chester needed professional help, and got it!
University of Chester & Brio Leisure - Social Value Partnership 
Employer Engagement Award - HE/FE Sector - Sponsored by Smooth North East
Grimsby Institute of Further and Higher Education - Workforce Skills
Lancaster and Morecambe College LMC Business - Health and Social Care Workforce Recovery Initiative
Learning Curve Group 
National Employer Training - a department of Grimsby Institute of Further and Higher Education
The Launch Group
The Manchester College - Employability & Partnership Team
The Manchester College - The Ideas Foundation Employability Bootcamp
The Sheffield College
Employee Engagement Award - University Sector - Sponsored by Smooth North East
Chester Business School, Centre for Work Related Studies - Senior Leaders Master's Degree Apprenticeship
Leeds Beckett University - Employer Engagement: Get Hired
Leeds Beckett University - Employer Engagement: Women in Leadership
Leeds Law School, Leeds Beckett University - Law Enrichment Week
Leeds Trinity University - myFuture Team
Newcastle University - Professional Placements in Psychology 
nucleargraduates Development Programme
University of Huddersfield - Chartered Manager Engagement Project
External Relations Team of the Year
Newcastle University - Realising Opportunities Central Team
Newcastle University & Newcastle University Students' Union - Anti Social Behaviour Working Group
Newcastle University Students' Union - North East Solidarity and Teaching
Oldham Sixth Form College
Policy@Manchester
Policy@Manchester - On Cohesion
University of Chester - Westminster Centre for Research and Innovation in Veterans' Wellbeing
Wigan & Leigh College - Marketing and Student Liaison Teams
Innovation Award
Bury College – Information Literacy Initiative
Durham and Newcastle Universities – ACTION for Impact
Grimsby Institute of Further and Higher Education – Estuary Student TV Curriculum Model
The Literacy Company
UCLan Community Health and Midwifery Sexual Health Team
University of Bradford – This is Bradford
University of Central Lancashire – midwifery and TELT team
University of Central Lancashire – UCLan Publishing
University of Cumbria – 'About Being' project
Student Experience Award - HE/FE Sector - Sponsored by Ministry of Results
Bury College - Exceptional Student Experience
Huddersfield New College 
Lancaster and Morecambe College - Tackling Inactivity Project
New College Durham Contact and Enrolment Centre
New College Durham - Higher Education School Enhancement Projects
Newcastle College University Centre - Student as Producer Initiative 
Oldham Sixth Form College
Preston's College - ESOL teaching team with support from recruitment/admissions advisor and wider College support services
Student Experience Award - University Sector - Sponsored by Ministry of Results
Chester Business School - Event Management Partnership with Cheshire West and Chester Council
Edge Hill University - Catalyst Team
Leeds Beckett University - Student Services
Newcastle University Careers Service - Guidance Team
Teesside University - Future Facing Learning: Empowering Digital Learning at Teesside University
University of Bradford School of Management
University of Central Lancashire - cJam
University of Chester - Sport and Active Lifestyle: Active Wellbeing programme
International Partnership Award
Grimsby Institute of Further and Higher Education - Erasmus Project
Lancaster & Morecambe College - Erasmus+ APT Apprentice Preparation Training Project
Tyne Coast College - South Shields Marine School
UCLan Community Health and Midwifery Sexual Health Team
University of Chester China Centre - Business Research Institute 
Research Project of the Year
Grimsby Institute of Further and Higher Education - Erasmus Project
New College Durham - A research-based induction to aid student transition
New College Durham - Implementing Student Journal Clubs
University of Central Lancashire - Stories2Connect Research Project
University of Chester - Eco-Innovation Cheshire and Warrington
Research Team of the Year
Liverpool John Moore's University - Face Lab
Newcastle College University Centre Research Team 
Teaching Excellence Award
Burnley College Sixth Form Centre - Teaching Team
Richard Davis, University of Central Lancashire
Rachael Hall, Preston's College
Dr Glenn Adam Hurst, University of York
John-Mark Reid, Preston's College
Dr Sarita J Robinson, University of Central Lancashire
Zac Wilkinson, Preston's College
Professor Howard Williams, Professor of Archaeology, University of Chester
Sarah Wright, Edge Hill University
UK Leadership Award - Sponsored by Smooth North West
Emma Forrest-Leigh, Grimsby Institute
Alison Maynard, Deputy Chief Executive, Tyne Coast College
Angela Williams OBE, Huddersfield New College
UK Apprenticeship Award
Hartlepool College of Further Education
The Juice Academy 
Students' Union of the Year - Sponsored by Heart
Leeds Trinity Students' Union
Newcastle University Students' Union 
Northumbria Students' Union
Further Education College of the Year - Sponsored by Protocol
Barnsley College
Bishop Burton College
Grimsby Institute of Further and Higher Education
Hartlepool College of Further Education
Nelson and Colne College
New College Durham
Oldham College
Preston's College
Tameside College
University of the Year
Edge Hill University
Newcastle University