05 January 2022
Northcoders names new Group Chair as Sandy Lindsay retires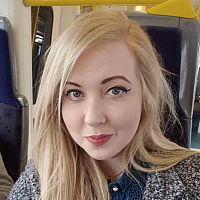 Software coding training programmes provider Northcoders has announced it has appointed a new non-executive group chair as Sandy Lindsay announces she is retiring from her role.
The provider, based across Manchester, Leeds and Newcastle, has appointed Angela Williams to the new role. She will take over the role from Sandy Lindsay, who retires from her role as non-executive director after four years.
Williams has held senior executive roles across a number of companies including British Airways, Sodexo and Centrica. Her most recent role was as interim group chief people officer at the Post Office.
In her new role, she will bring her expertise in leading and creating customer focused businesses and teams, strategy design and growth delivery to the board of Northcoders as it continues to roll out its expansion plans. She is also currently non-executive director of AND Digital.
Sandy Lindsay, who was awarded an MBE in 2015 for services to business and young people and chair of Tangerine Communications, said: "After a fantastic four years with Northcoders, I feel the timing is right to retire from the Board alongside a number of my non-executive positions. It has been a great pleasure working with the team during a period of such rapid growth, and particularly as the Group reached an important milestone when we successfully completed our AIM IPO earlier this year. 
"I'd like to thank my fellow Board members for their collaborative spirit and continued support throughout my time with the business, and wish them all the best for the Group's very bright future."
Angela Williams (pictured) added: "I am delighted to be joining Northcoders at such an exciting time for the Group, and to become a part of its mission to address the ever-growing digital skills gap across the UK. I [am] very much looking forward to working with the Board and the Northcoders team to continue the excellent momentum the Group has seen in the past 12 months, as it continues to deliver on the growth strategy set out at IPO."