10 June 2021
Fishawack makes American acquisition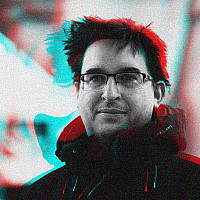 Fishawack Health has made further strides into America, with the acquisition of Chicago-based closerlook.
The Knutsford-based health communications specialist said it made the move to enhance its capabilities.
closerlook works in data analytics and "intelligent omnichannel marketing solutions."
"Traditionally, the healthcare sector has fallen behind when it comes to leveraging the power of innovative technologies and data to enhance commercial and medical communications strategies. The COVID-19 pandemic has highlighted the necessity of digital communication and the opportunities an omnichannel approach brings," explained Oliver Dennis, Fishawack Health co-founder and CEO.
"closerlook's advanced AI and analytics offering can track and optimise performance, delivering increased business results for clients. Through this combination of expertise, we can develop highly intelligent solutions that are integral for developing, launching and growing brands and portfolios in a complex and crowded marketplace."
closerlook has a propriety data and intelligence marketing hub, Backstage Intelligence, which uses AI and data science to inform and "precisely tailor" healthcare professional and patient experiences.
"We are energised by the prospect of joining a global team with the breadth and depth of Fishawack Health. I believe that the combination of our AI/advanced analytics-enabled omnichannel strategy, creative, and digital media with Fishawack Health's global consulting, commercial and medical communications capabilities will create a unique commercialization offering for life science brands and healthcare companies looking for growth," added David Ormesher, CEO of closerlook.
"We have spent over six months getting to know the Fishawack Health leadership, and we are excited about the alignment of vision, purpose, and culture between our two organisations. Over the past year, closerlook has experienced the fastest growth in its history and we expect Fishawack Health to supercharge that even more."
Last year Fishawack was acquired by US investment firm, Bridgepoint