11 July 2017
Active Profile handed Pall Mall property briefs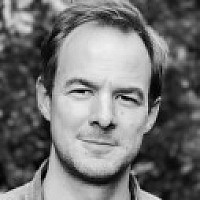 Active Profile has been appointed by two Liverpool-based property clients.
Kier Property and CTP have appointed the agency to provide event management support and marketing consultancy services for their regeneration plans for Pall Mall.
The scheme aims to deliver 400,000 sq ft of office space, as well as associated green space and public realm in an area of the city which has been underutilised for more than 10 years.
Active Profile's Nicky Hughes
Active Profile will provide services including PR, marketing and placemaking communications, brand and identity work, and public consultation marketing and event management.
Proactive Property UK has also chosen the agency to work in partnership with the design and development team behind its new Tapestry scheme on Gildart Street, which is part of the emerging Fabric District.
Nicky Hughes, associate director and head of property and regeneration at Active Profile, said: "We are thrilled to be appointed to work on these fantastic projects, which are both very different in terms of their offerings and requirements. These account wins are a great boost for the business and really complement our existing client base.
"It's a really exciting time in the Liverpool City Region at the moment, with some key regeneration schemes coming forward and we are delighted to be working with many of them."
Active Profile, which has a team of 13 staff across offices in Liverpool, Manchester and London, has recently split its marketing and PR functions and now has a team of sector specialists dedicated to property and regeneration.