07 December 2015
Thrive Creative wins three-way pitch for energy campaign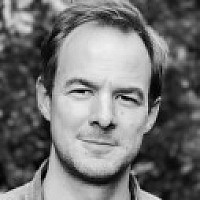 Cheshire agency Thrive Creative has won a three-way pitch to deliver a through-the-line campaign for community energy supplier Fairerpower.
Thrive will reposition the brand through a new website, data capture app, a suite of brochures, point of sale and exhibition material along with a direct mail campaign to 160,000 Cheshire residents.
Thrive MD Dave Powell
Fairerpower is the UK's first community energy supplier and is delivered by Cheshire East Council in conjunction with Ovo Energy.
It aims to offer savings on energy bills to residents in the Cheshire East Borough and, potentially, the wider North West region. Cheshire East is the first council to sell energy in the UK since nationalisation in 1948.
Sophie Thorley, at Fairerpower, said: "Thrive really impressed us at pitch stage. What made them stand out from the other agencies was the fact that they had taken the time to really understand what we are about and consequently were in a great position to help us grow the Fairerpower brand.
"We are working with Thrive on a multi-channel marketing programme and we already have some great collateral to work with along with some exciting ideas for future campaigns."
Dave Powell, Thrive's MD, said: "This promises to be a really interesting project, especially as Cheshire East Council are leading the way in terms of community energy supply. We are working on a number of creative ideas to ensure that their key messages are communicated effectively to residents, stakeholders and strategic partners."