15 December 2014
Return to Brighouse for Faith PR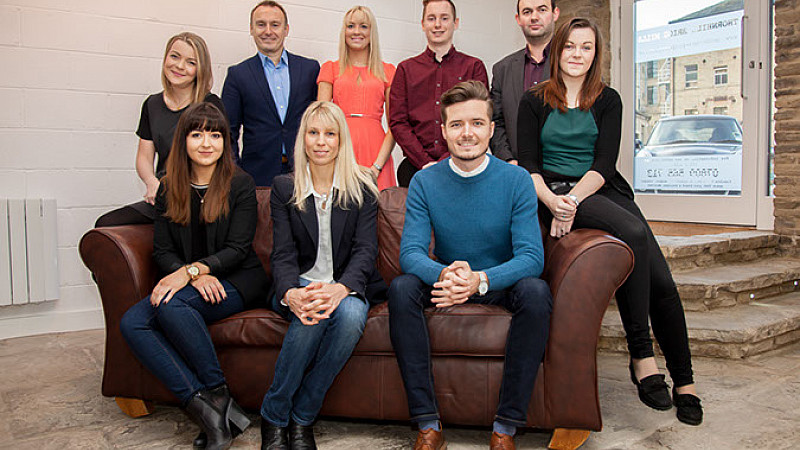 The Faith team
Faith PR, is returning to its hometown of Brighouse as it moves into expanded premises in a new office development in the town.
The communications agency has opened its doors at Thornhill Beck Lane as part of its expansion and aim to become the area's leading PR and communications agency.
Founded by practiced PR consultant Stefanie Hopkins in 2007, the company said it had outgrown the previous Birstall office where it was based for 17 months.
Now, as it enters its eighth year, it is returning to Brighouse where Hopkins and her business partner and husband, Carl Hopkins also live.
She said: "We felt the time was right to move back to Brighouse and invest in the town. Throughout the recession Brighouse has bucked the national trend and continued to innovate and attract new business. There are some exciting developments planned for the area such as ROKT's high wire plans for the town's grain silos. Plus, with the improved links to London, the area is becoming more and more desirable for people to live and work in."
Carl added: "Having lived in Brighouse for 15 years I have seen it prosper and now want to be part of its future. By moving Faith PR back into our hometown we hope to bring both business and jobs to the area and be part of the thriving business community."
The new Brighouse base, recently renovated by local development company Henderson Property, will house Faith PR's team of eight which has recently expanded with the appointment of account manager Ellie MacDonald who joined from the Mid Yorkshire Chamber of Commerce.