26 June 2019
Review: Prolific North Award Winners' Roundtable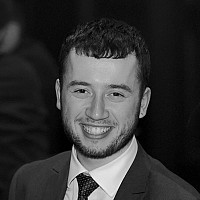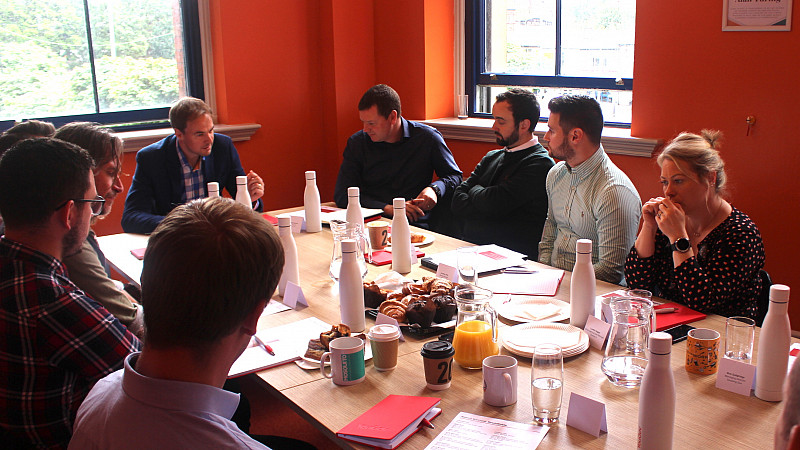 Prolific North Awards - The winners' roundtable discussion, held on June 20th, 2019.
In partnership with YouGov.
The Prolific North Awards 2019 last month brought together over 700 professionals from the North's thriving marketing, media, broadcasting, tech and eCommerce sectors for a night that celebrated some fantastic work. 
In total, there were 27 different awards up for grabs, including various agency of the year awards, awards for production companies, app developers and PR agencies, best publications, campaigns and videos of the year, among others. You can find the full list of award winners here. 
Following on from the seventh annual awards ceremony, this year at the renovated Victoria Warehouse in Manchester, we decided to gather some senior figures from award-winning companies for a stimulating discussion on the challenges they face and the causes of their success.
Chaired by David Prior, Editor of Prolific North
Attendees:
Jonathan Pitts, Senior Manager, YouGov
Matt Richards, Director of Air TV - Winners of Independent Production Company of the Year
David Ingram, Founder of Bring Digital - Winners of B2C Marketing Campaign of the Year (Less than £50k)
Alex Cairns, Managing Director of Move Marketing - Winners of Small Integrated Agency of the Year
Andy Walmsley, Owner and Creative Director of Wash Studio - Winners of the award for Broadcasting - Commercial / Advertising
Brett Cullen, Head of Social at Hatch Communications - Winners of Digital / Social Media Campaign of the Year
Dave Beresford, Senior Consultant for Intelligent Conversation - Winners of B2B PR Campaign of the Year
David Beherall, Managing Director of CandidSky - Winners of SEO Agency of the Year
Loretta Hagger, Group Agency Sales Manager, Channel 4 - Media Sales Award
Oliver Hopkinson, Managing Director of Bind - Winners of Small Digital Agency of the Year
Rick Guttridge, Managing Director, Smoking Gun PR - Winners of B2C PR Campaign of the Year
The stories of success
Matt Richards (Air TV) admitted that it was the first time they had thought to enter the awards, after previously thinking they were more marketing and tech-focused. He said that "the broadcasting industry methods are now far more evolved in advertiser and funding partnerships."
David Ingram (Bring Digital) made the room laugh with some insight into the winning campaign his company was behind - the Ann Summers 30-day sex position challenge - stating how he was really pleased that the campaign picked up global coverage, including in Cosmopolitan. Estimating that they used less than £10,000 on the project, he also said: "I'll never be able to look at a wooden doll the same way again."
Loretta Hagger (Channel 4) attributed their fourth media sales win in five attempts down to a new management team and a fresh approach to how they interact with companies. 
Rick Guttridge (Smoking Gun PR) said their mission is to make people see that PR isn't just a fluffy part of the marketing mix but actually, it has a real impact on reputation. 
Oliver Hopkinson (Bind) spoke about how his agency went from a one-man band to 10 staff in 13 months. "The reason why we won, I believe, is that our agency is built on transparency, and the agency is actually 50% owned by the employees that actually work there."
David Beherall (CandidSky) was really pleased with winning the SEO Agency of the Year award. After trying all sorts of things during his 13 years at the company, they've "really tried to laser focus down on what we're really good at. Search was a core part of that."
Dave Beresford (Intelligent Conversation), talked about their B2B Campaign of the Year with Alliance Manchester Business School which looked at the Apprenticeship levy. The company used survey results from YouGov and Dave said: "We love addressing misconceptions and working with people that are doing something slightly disruptive."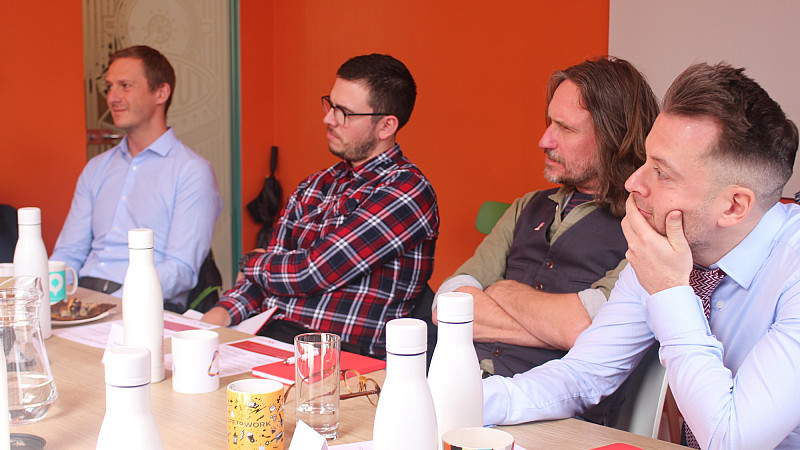 Brett Cullen (Hatch) said that, with a PR speciality in food, booze and sports, their social media campaign to announce the Rugby League World Cup hosts was a match made in heaven. Despite it being a world cup, it was still a feat to get Rugby League trending worldwide. 
Andy Walmsley (Wash Studio) brought a different perspective to the table. "Being here is quite humbling, everyone has a lot of knowledge from their sectors. We are purely a creative studio and we class ourselves as commercial artists." The Preston-based studio has been working with Hyundai, their award client, for multiple years.
Alex Cairns, (Move Marketing) was incredibly proud of his five-person team. The Managing Director of the Small Integrated Agency of the Year said that success came from winning clients from a number of exhibition stands, resulting in global impact with clients in Canada and France as well as the UK. 
The challenge of retaining young talent 
As David Prior (Prolific North) turned the topic of conversation to one of the key challenges facing industries in the north, YouGov's Jonathan Pitts shared some statistics on the working habits of younger generations. Most notably, the fact that millennials and generation Z are both twice as likely to have changed jobs in the last twelve months, and plan on changing jobs in the next twelve months. 
Oliver (Bind) said that this trend definitely resonated with his company, having spent six months recently recruiting two positions after a lot of interviews. "Getting the right person was really difficult and now it's a terrifying reality that the two we've hired are very likely to have recruiters throwing cash at them to work elsewhere."
David (Bring) voiced his opinion saying that "it's easy and a little bit fun to rely on the stereotype of them as wanting to change job every six months if they've not had a pay rise or a promotion. I think they want purpose within the first couple of months of being there."
Rick (Smoking Gun) stated that in PR particularly, there still remains what he used to call a 'London Brain Drain'. People would do two or three years experience and then go to London. He did add that things like Channel 4 and MediaCity have helped propel the North as a relevant place to work. 
Andy (Wash Studio) said being based in Preston, they were faced with a Manchester Brain Drain, and a lot of it comes down the cultural offering that modern workers are now drawn to. 
Multiple people around the table agreed that having the right culture could help dissuade young talent from going with recruiters for a higher paid job but David Beherall (Candidsky) insisted that sometimes talent will still want to change jobs and it's just a cultural thing that companies should prepare for.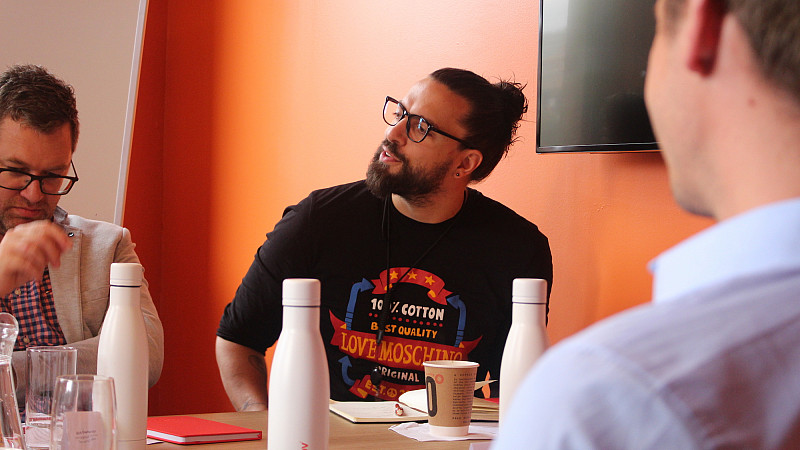 Oliver (Bind) said that he retained talent by making the agency 50% owned by employees. "If the business is up for sale in the next 10 years, I want them to benefit from owning shares because I want them to stick around. I don't want to accept that they'll only be there for two years and squeeze them as hard as I can during those two years, I want to ensure that they don't want to leave." He also pointed out that a lot of the talent was going to be in a city like Manchester.
John (YouGov) confirmed that the data showed how office location, flexible hours, ability to work from home, all mattered to millennials. But notable cross-generation values included the ability to challenge themselves, and the assurance of career progression. 
Matt (Air TV) spoke about the contrast between agencies wanting to hold onto talent and the broadcasting world where a lot of freelancers appreciate fixed-term contracts so that they can "work on multiple projects and enjoy being able to do that." Despite them pushing longer-term contracts, there are still those who prefer freedom. 
The damage of data misuse
David Prior (Prolific North) read out a statement submitted ahead of the roundtable: "Data is the biggest challenge. It allows the greatest opportunity to those who use it correctly, but it allows for murky practices. It is a challenge as the industry becomes increasingly opportunistic." 
Oliver (Bind), took ownership of the statement and said that data and metrics allow new kids on the block to go to clients, who already have smart individuals operating them, and say that a campaign is crap because a specific metric shows poor performance. "As we're all in the service industry, servicing needs that clients can't fill in-house, the access to data allows some to take advantage of the fact that clients don't know anything about the statistics."
David (Bring Digital) said that anyone can find an article online which will make a metric sound like it is the defining metric of the marketing campaign but "we're all in the same boat. We want to play it nice with other agencies. It's very rarely small independent agencies where it's a problem."
Loretta (Channel 4) - said that, for them, the metrics aren't measuring enough. She mentioned promises made about Project Dovetail, which was supposed to give everyone an overview of who's watching what, when and where but "it's just not happened. It was talked about before I moved to Channel 4 six years ago. This project was going to come in and revolutionise the way that TV was sold. We thought we would be able to see a viewers journey from the big screen to the little screen and so on."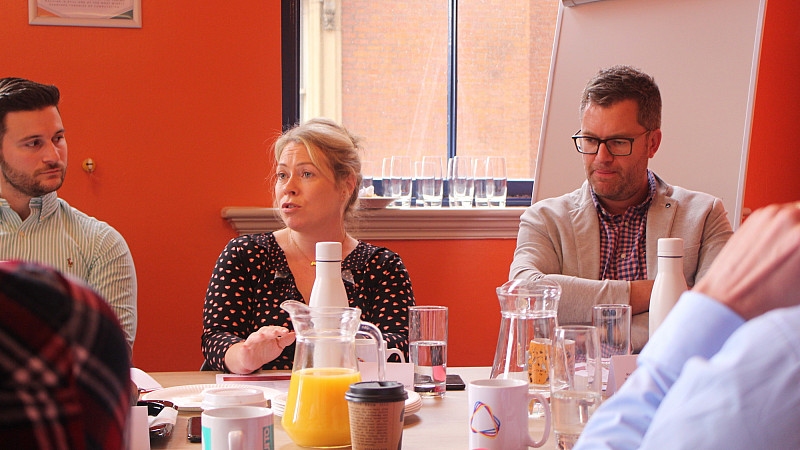 David (CandidSky) said that there always seems to be more and more data, adding "I think that just because we see data and we need data, it doesn't make it true to us. It's the interpretation of data that matters and conversations need to happen between agency and client." 
Andy (Wash Studio) commented from a creative perspective saying that it's dangerous when data starts to dictate the creative process. "As a creative, you generally want to disrupt and go the opposite way to the way everyone else is going."
Dave Beresford (Intelligent Conversation) argued that in a lot of cases, data becomes too far removed from people. "You've got all this data but what does it mean to you as a person? When you take all the corporate layers off, it's all a relationship."
Alex Cairns (Move Marketing) looked to the future and highlighted that AI is only going to increase dependence on data and tech, but that not all interpretation should be left to the computers because it's the human element that makes a good campaign. This view was mirrored by Andy (Wash Studio) who said: "We're all designed to be weird and do things that computers can't."
Continuing to be Northern
The final topic of the discussion centred around a point that Matt (Air TV) brought to the table - How can the North do more to shout about what makes us great without focusing on investment and filling quotas? 
When David Prior (Prolific North) asked the table whether the disparity between London and the North was still a problem, David (Bring Digital) said that you only need to look at the number of agencies who have added a London telephone number and postcode, "purely so London businesses don't think they're in the outback", to see it's still a hurdle.
Matt (AirTV) said that since Channel 4's move to Leeds, there's a lot of big London production companies who are now opening a northern version of their own company. He also pointed out that clients like UKTV "don't really care where the programmes are made and there are massive advantages of us all working where we do".
Dave (Intelligent Conversation) said: "everybody's perception is that everything is in London and we need to get it out of London but actually The Guardian started here. It would be great to see a newspaper move back up to Manchester so we could see more national news coming out of the North."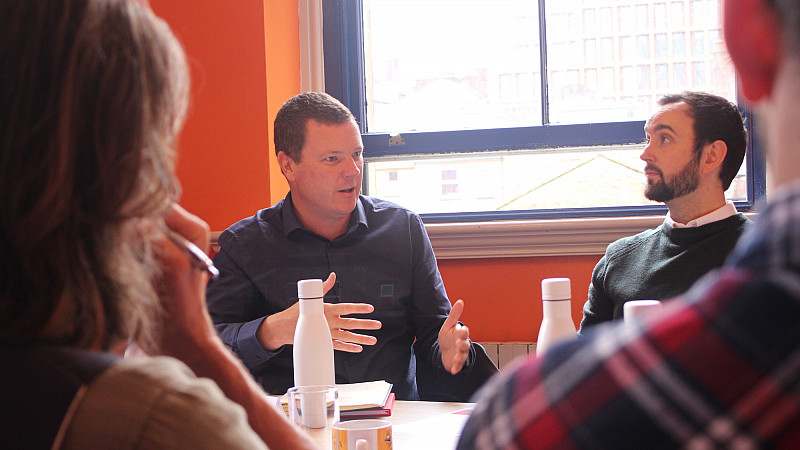 Rick (Smoking Gun) responded by saying Ladbible is a Northern media giant who has a lot more influence than many nationals. "It's a different age but it's the next generation." He also alluded that independent agencies could be hurt by big companies moving up north and paying more for digital talent.
Brett (Hatch) used the example of the #AllinLeeds campaign that his agency, along with dozens of others, was a part of in order to collaborate more in Leeds. He mentioned how it meant a lot to agencies to feel that community spirit but added that someone came up with the idea to have a phone box outside the Channel 4 offices down in London "so they could speak to a Northerner... sadly it didn't happen. A bit too cliched."
Loretta (Channel 4) said that from a Channel 4 point of view, the move means that "we can go out there and source local talent, be diverse, be what we should be and follow our remit." As a Manchester office, they were really pleased that Leeds won because "ultimately, it's a bigger prospect for Manchester in the sense that we can now collaborate more."
Rick (Smoking Gun) mentioned the recent newspaper campaign #PowerUpTheNorth and said that collaboration between Northern organisations will definitely help.
Brett (Hatch) said that it's sometimes hard to be a proud northerner without it sounding like a cliche and those down south thinking 'ah those Northerners are at it again'.
David (CandidSky) gave the discussion's final point by asking others to look around and see how the North is growing. "There's a risk of trying too hard and the issue becoming self-fulfilling," he added.