16 November 2020
A Week in My Life: Alexis Krachai, Managing Director, Counter Context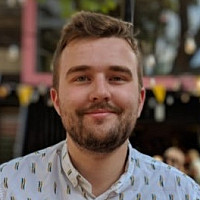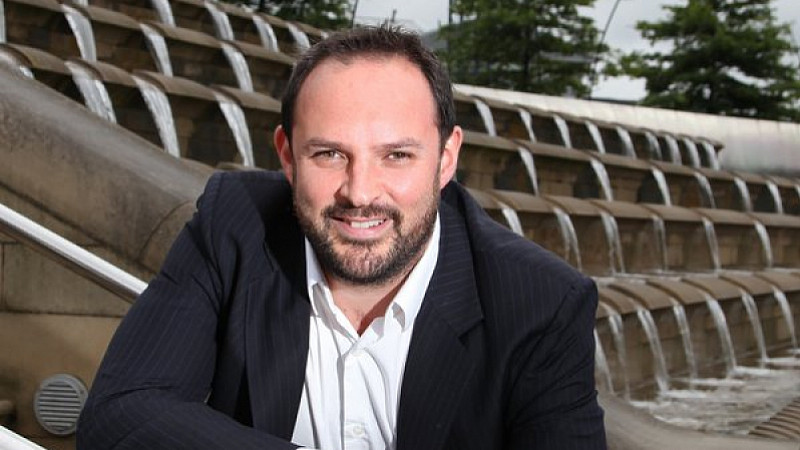 Alexis is at the helm of Counter Context, as well as being Interim Executive Director of Sheffield Chamber of Commerce.
He's got more than 15 years of experience in communications in public policy, and has been at Counter Context - the Sheffield communications agency with offices in Manchester and London - since 2006. Counter Context was the highest new entrant to Prolific North's Top 50 PR Agencies in 2020, shooting to number 17 in their first year in the ranking.
Alexis is also Chief Executive of the Sheffield Property Association. In recent weeks, he's been speaking up for South Yorkshire businesses on TV as the region went through changing restrictions from the government - moving from Tier 2 to 3, then into a national lockdwon.
Here's what a week in his life looks like...
Monday
The morning begins with a quick glance at the diary and then emails. Beyond my role at Counter Context, I'm a Director in two other organisations in the city - Sheffield Chamber of Commerce and Sheffield Property Association. Managing three inboxes presents its challenges but I treat each as a "to do" list. Read and file, action and file or delete. Only leave messages that are outstanding.
I started managing emails this way five years ago and it transformed how I work. Nothing gets missed or overlooked. I hope.
First up is making sure that everyone at Counter Context has got what they need from me. Our Q3 results are out so a quick review of recent history sets us up for a busy Q4 and our focus on 2021.
Touch wood, this year will be our best in 26 years. We're doing amazing work for some amazing clients across the entire business. We are not complacent, but long may it continue. The business plan is in place and the team are executing the plan. My role is to not meddle or break anything. It really does pay dividends to surround yourself with people who are better than you.
After saying goodbye to daughter number one who trots off to school (thankfully), it's a quick drive to the garage, drop off the car for a service, and then run home.
The rest of the day is focused on meetings with and for Sheffield Chamber. We're completely rebooting how the Chamber engages with its membership to make sure every business gets the support they need. After that I enjoy two hours with my Chamber job share as we stomp around one of Sheffield's more popular woods. We're following the rules but getting outside and using the scenery to inspire our next steps as we look to build the strongest Chamber in the UK.
So far there is little mention of lockdown or the latest panicked announcement from central government. My role in the Chamber and Property Association means I am seeing first-hand the impact that our response to COVID-19 is having on our economy. I'm not a lockdown denier or one for herd immunity, but we need to become more effective at living with this virus. It's not going away soon and the government lurching from one set of rules to another is not helping.
Tuesday
Not content with battling another lockdown, the day starts with a joyous meeting to discuss how businesses need to really start thinking about Brexit. How the world has changed so much in 12 months.
A year ago, all the focus was on transition periods, frictionless trade and proroguing parliament. Today we're all about the R rate and vaccines. The name Counter Context was inspired by the reality that in communications, context is everything and can change quickly.
We also work hard to think differently and see things from countering perspectives. The battle between COVID and Brexit brings this into sharp focus. All eyes are on this invisible virus, but right before our eyes is the obvious cliff-edge of the UK leaving the single market and customs union. Whether you are a Brexiter or a Remainer, we can all agree that next year is going to bring yet more change.
The day is spent on internal meetings before concluding with a call with Sheffield City Council to discuss the Chamber's involvement in the Sheffield City Partnership Board. If there was ever a time when partnership across the city was needed, it is now. Time will tell if this is just another talking shop or a place where proper work gets done.
Wednesday
A rare wonder. An empty diary except for one call with the other Chamber CEOs around the country. We're meeting up twice a week to review what the Chamber movement is saying to government. It's important and refreshing to hear directly from colleagues in Scotland, London and as far away as Devon.
These perspectives reinforce the reality the virus is everywhere but is impacting differently on different regional economies. Understanding local context is so important.
The government's response to the pandemic continues to be met with different types of suspicion. Here in Sheffield, we, like many, talk about levelling up the north. The message is quite different in London. There is a growing sense that levelling up could mean hammering down the capital. That would be wrong. A strong North needs a strong capital. The Brexit debate has already exposed geographic and social divides. Our response to COVID must not reinforce existing divisions or create new ones. We are in this together.
The rest of the day is spent on three often overlooked activities: Reading, thinking and scribbling. Counter Context has grown significantly over recent years - our team is larger than ever. Before the lockdown, we had three offices in Sheffield, London and Manchester.
We now have 27 home offices and also an overseas branch, as one of our Directors resides in Spain. How to keep the team together when not focussed on client demands is important. How to protect work-life balance is also a priority.
It is really important for me to find the time to think about how we protect everyone's wellbeing and reinforce our culture. Thankfully, the task is not too difficult. We've got a great team with loads of untapped potential. They are passionate about their work. I see first-hand how they support each other even if it is through the medium of video calls. All I can do is work as hard as possible to make Counter Context a fulfilling place to work.
Oh, and get out of their way.
Thursday
The arrival of the second lockdown in England heralds a few media requests from the local press. Now is also the time to remind ourselves to not get sucked into kneejerk reactions.
The message is simple. We need an exit strategy, we need to fix test, trace and isolate, and we need to learn to live with this virus.
The same applies to running a business. Keep focused on the big picture and what our clients need, tomorrow. This year has seen so many make the dash to digital. Overnight, agencies like ours had to take face-to-face events and move them online.
Our investment in technology over recent years and the agility of our team meant most of that was painless. We're supporting clients who need to engage with stakeholders, communities and audiences entirely virtually. We're now thinking about tomorrow's challenges. We're going beyond digital and thinking more about data, insight and psychology. So much of the world has been changed by the pandemic. Every communications strategy needs reassessing, not least to check that historic assumptions about audiences remain valid.
The afternoon is a real highlight. The senior team gathers at Counter Context for our regular meeting to discuss Strategic Operational Developments. It sounds like a deeply dull meeting, but it is the opposite. It brings together all the smart and bright ideas the team have which will make us more productive and efficient. It's great to see that some of the things we wanted to improve have already been improved. It is equally satisfying that all of the bright ideas are coming from colleagues. I'm just trying to keep up and figure out how to track actions on Trello.
Friday
The last day of the week brings a flurry of activity. From late March I've been co-chairing Sheffield's COVID-19 Business Response Group. Every Friday on the dot of 10:30am, Council leaders, officers, and business organisations have been meeting to oversee relief funding for businesses and writing a business recovery plan for the city.
It is a moment to reflect on the scale of the challenge prompted by the second lockdown. Local authorities are doing what they can to get emergency funding to impacted businesses, but it is evident that the support provided is a drop in the ocean. Nothing can compensate for us not having an open economy. 
Our city's business recovery plan is not a manifesto that seeks to rewrite the rules of capitalism. It is rather a focussed blueprint to stimulate local demand, keep city and district centres as vibrant as possible, invest in culture, think more seriously about reskilling communities, and - last but not least - create an environment where it is easier to start a successful business in Sheffield. If frontline workers are the heroes of the pandemic, then entrepreneurs need to be the heroes of the recovery.
The week ends with a virtual drink and a chat amongst the team about what we can do together as we all stay at home. Being in communications and PR means everyone has a good sense of smell. If something smells a bit off - it likely is. We've not yet endured stilted office quizzes but I've stupidly suggested we try out a virtual escape room.
The camaraderie in the team is best summed up by a response from a colleague. Virtual escape room? It sounds intriguingly terrible. I'm in.