14 November 2019
Nisha Katona on business growth: "People are really thinking about where they spend their money. Just because you have a great idea, the world does not owe you a living"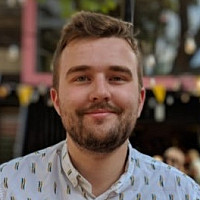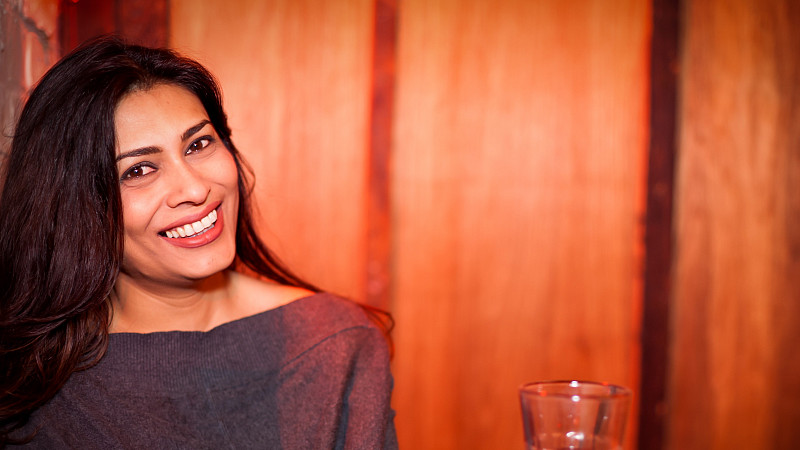 Nisha Katona, Founder of Mowgli Street Food, will speak at next week's exclusive Northern Growth Forum in association with Alliance Manchester Business School.
A former child protection barrister, Katona founded Mowgli in 2014, opening its first location in Liverpool. The popular Indian restaurant now has locations around the country - with 10 sites in cities including Manchester, Oxford and Nottingham.
Having experienced rapid success and healthy growth - alongside efforts including fundraising through the Mowgli Trust - Nisha discussed her journey through the most difficult stages of founding a business in the food and beverage sector.
"I was a child protection barrister for 20 years with absolutely no background in business whatsoever," she says. "What I did have a passion for was the way the Indians ate at home."
Throw everything you have into building your business
Before long, the idea of her own place crept into her mind. "This is true of any entrepreneur, I describe it as becoming like eczema, where it keeps you awake. The idea - that perhaps if I was addicted to these dishes, there was a market for them - came to my head and loathsomely, it came alive."
The challenges that faced Katona focused on funding her dream. "You've got to buy your kitchen, you've got to refurb a building - no bank would lend to me because it was sort of like I was having a midlife crisis!
"Everything I had went into building that first Mowgli," she says. "I would work full-time in court in the daytime, then physically build it myself in the evenings - that's how it started. 
"Unbelievably, within about three weeks a queue started to form - within five weeks we got our first offer of investment, which was just a miracle. And it was three months in that I knew this rope was safe enough to swing across to, and I gave up being a barrister."
Mowgli has clearly forged its own path in the business world, and gained a level of local renown while managing to look quite unlike other casual dining concepts. Nisha says there's no particular model she looks to as an example. "What I hope to emulate, or the brands that I think of marching through time, getting stronger and stronger, are those like Nando's, Wagamama and Pret.
"These are brilliant brands that have stood the test of time and the reason for that is because quite frankly, people are addicted to their food." It's important, she emphasises, to focus on producing the best possible product, and not forgetting that.
"[But] In terms of the brand itself, I'm so different - my background is different. Everything about the way I'm building my business is different. I built this alone, in isolation.
"I don't look to other businesses, I just think about the ones that have lasted for a long time and I think it's down to the food.
"I am the executive chef and I am the development chef. Every single dish [on Mowgli's menu] has got a story, a technique, and an anthropology, and it's only me that can teach that.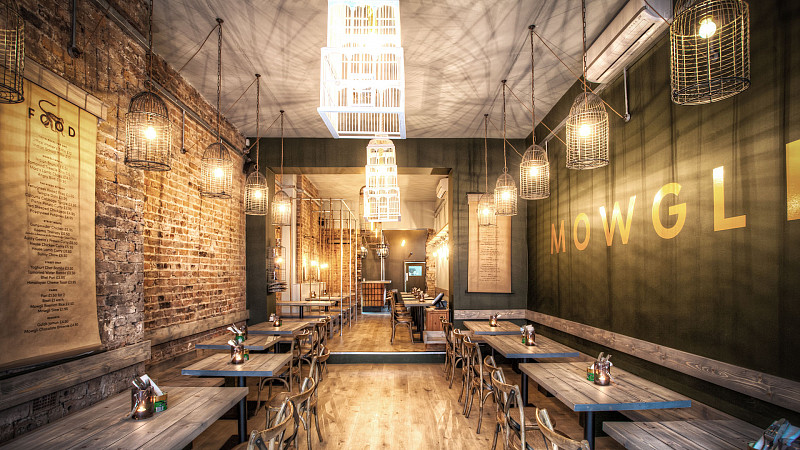 Knowing when to make the step as a founder is the big question. Nisha endorses, beyond hard work, only "swinging across" to that next rope when you know you can pay yourself and your team and your mortgage. "If what you have left over is enough for you to feel secure and to have a level of living that leaves you content - then is the time.
"If you're lucky enough to have a job, don't give it up. Keep your day job, work two jobs, get four hours sleep - do whatever it takes to make sure that other proposition is a secure one. You don't want to put yourself at financial risk. And just because you have a great idea, the world does not owe you a living!"
"If I was in London, I wouldn't dream of starting up - outside it, absolutely"
When it comes to the state of the national economy, politics and current affairs - despite what many might think, "now's the time".
"This country splits into two countries - London and everywhere outside of London. If I was in London, I wouldn't be dreaming of starting any kind of F&B business right now. Outside of London, absolutely - outside London, Brexit barely bites.
"If your food is reasonable and your overheads are reasonable, then now is a really good time to bring good food to the market, because people are hunkering down - eating out more often at places that are cheap."
Consumers are more conscious than ever - Nisha not only heads up the charitable Mowgli Trust, which donates £100,000 to local charities every year, but maintains direct contact with people through social media, managing Mowgli's presence herself and giving it a real, down-to-earth voice.
"People are really thinking about where they spend their money and they want accountability," she tells me. "Very often they want a face behind a business, they want that humanity.
"The most direct way for you to to express what your culture is is from the founder or the CEO themselves. Nothing is more direct. Then you can be challenged; if somebody comes back to you and says 'hang on, what about this?', immediately, you feel your business in the grittiest way. And people are more and more demanding about what the philosophy is behind things."
Inequality and discrimination in business remain big issues
As a barrister, Katona was the first female Asian barrister in the region. She faced discrimination in an unforgiving sector. She says: "I remember on my first day of mini pupillage, the Head of Chambers sent a note down saying 'Tell her not to come back, because the bar's no place for an Asian female'. 
"So, I had that at the beginning of my bar career. I then come across to business, and 20 years on, it's the same demographic. One of the first functions I went to - in London, obviously - there were about 200 founders and CEOs - and there were five women amongst us. I remember someone trying to take a glass of wine out of my hand thinking I was a waitress.
"That's why I spend all my time speaking about what I've done - because I think other people like me need to look and see what life like this is, all the peaks and troughs, and how possible it is. Not only possible, but [the chance to] bring really unique humane gifts this industry needs."
Now, she's seen by many as a role model for striking out on one's own and putting yourself out there. "Lots and lots of people write to me all the time," said Nisha. "It scares me a little bit, because many people have taken that step into risk, because they've seen my story - and they're living vicariously through it."
Being a child barrister and meeting people at the lowest point in their lives has shaped how she built Mowgli into what it is now. "For every employee I employ, I sponsor a child. I've also appointed a full-time head of team wellbeing into my business, to go round and make sure [everyone's] feeling completely enriched, fulfilled, purposeful.
"It's that kind of angle that more and more people are following. Somebody came up to me in a restaurant today, and said 'we're going to sponsor a child for every person we employ, who do we get in contact with?'
"That is the best thing to do - take your eyes off the bottom line and look for that bigger reason for why you exist. And the bottom line will come, because your business will be imbued with this better reason for living."
In association with