19 June 2017
Announcing the return of Prolific North Live on February 28th and March 1st 2018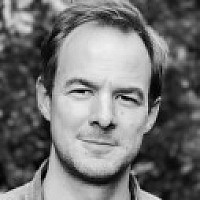 Today we're announcing the return for 2018 of Prolific North Live, the leading media, marketing and creative industries expo outside of London.
The event will take place on Wednesday February 28th and Thursday March 1st 2018 at Event City in Trafford Park, Manchester.
It will be the third running of the event, with the number of delegates leaping by 70% last year to 3,800 - and we're anticipating even more next year for what will be a bigger and even better event.
We're thrilled to reveal that Channel 4, Steamhaus and The Landing are all back on board as event partners for 2018.
And we can also confirm that many of last year's exhibitors have also rebooked - see below for a full list or click to see our event exhibitors page here:
Steamhaus
Klick & Tap
The Landing
Channel 4
Moose Media Management
Binary Box
Display Wizard
Jumpstart
Buffalo 7
Mustard
PR Agency One
Fluid Branding
Phoenix Digital
Standby Productions
Lunar Aerial Imaging
CTI Digital
Click Consult
Trunk
CIM
Over 3,800 people, 130+ exhibitors, 120+ speaker and panel sessions made Prolific North Live 2017 a massive success - see the full list of testimonials from last year's event.
Prolific North Live '18 will welcome more exhibitors, keynotes, talks, workshops and other sessions - and an even better experience for attendees.
Here's a reminder of the event:
As a whole, Prolific North Live represents a truly unrivalled opportunity to generate new leads, expose your business to key decision makers and buyers, launch new products and services to a highly engaged audience, and presents a fantastic chance to network with customers and peers, discuss ideas and make new contacts and leads.
How to get involved
There are numerous ways for businesses to become involved, including Event Partnerships, Keynote Seminar sponsorship, Agency and Innovation session sponsorship, Growth Finance Hub sponsorship and Drinks sponsorship.
For exhibitors, stands for Prolific North Live '18 start from just £1,378 +VAT for those booking early, with a variety of stand sizes accommodated.
For businesses looking to book early we offer a 'first come, first served' policy on specific stands in the exhibition, so exhibitors can choose their space in the room.
To find out how you can book a stand today and secure a prime location in the exhibition hall, please contact Jill Taylor on 07879 471636 or by emailing jill@prolificnorth.co.uk.
You can find out more information on our dedicated Prolific North Live site here.